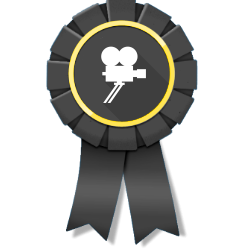 LOS ANGELES, Calif. (PRWEB) June 26, 2017
10 Best Production has just released the June 2017 edition of its ten best video production companies. The top three winners for this month are Prominence Films, Simply Story Videos, and Isning Gamez.
Every month 10 Best Production's team curates a thoroughly researched list to help filmmakers choose the top video production agency to suit their needs. They issue awards in several categories, and placement in the top ten best list is the highest honor a company can achieve. 10 Best Production combines research by their expert team with various metrics such accolades, customer reviews and services offered to determine rankings. Companies must also submit an entry fee to be considered for their top awards. 10 Best Production offers monthly awards in other categories as well as commercial, Kickstarter and training videos.
Prominence Films is the best video production firm for June 2017. This group has offices in both Los Angles, California and Atlanta, Georgia. They can work within any budget to give their clients expertly crafted content to build brands and engage viewers. Their repertoire includes web series, documentaries, music videos, and performance reels. However, they are more than happy to produce whatever suits their customer's needs. Recently they produced the feature film "Of Fortune and Gold," which won Best Picture at the Boston International Film Festival.
The second-place winner for June is Simply Story Videos of Ontario, Canada. As a leading video production agency, Simple Story Videos offers visual marketing solutions and creates content with an emotional appeal. They help their clients build a successful image that will attract customers and boost sales. Since their formation in 2011, Simply Story Videos has produced over 450 films. They work with their clients to produce content with a clear and effective message.
Third place on this month's list of best video production companies goes to Isning Gamez. Operating in the Coachella Valley of Southern California, this production company specializes in corporate video production, company branding, commercials and several other areas. The family-run business is named after its owner Isning Gamez and has won numerous awards, including an Emmy for Best 3D Animator. Isning focuses on building a professional and creative relationship with his clients to deliver exactly what they need.
For the full list of June's top ten best production companies, visit http://www.10bestproduction.com.