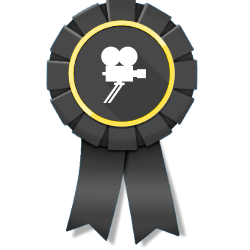 San Francisco, California (PRWEB) February 22, 2015
Recently, 10 Best Production released its Best Kickstarter Video Production awards for February 2015. For each list, 10 Best Production examines various criteria in order to judge the individual production companies. The company's panel of judges is comprised of video production experts that collectively have decades of industry experience. For this reason, many individuals and businesses trust the rankings for these awards whenever they are released.
Here is an overview of several of the highest rated companies from the list this month:
As the leading Kickstarter video production business, Indigo Productions knows how to help its clients create incredible videos. The company takes an innovative approach to advertising Kickstarter projects for individuals and other businesses. A brand-oriented focus ensures that viewers know exactly what a given Kickstarter project is all about. Currently, Indigo is based in New York City and has crafted hundreds of videos for projects that eventually met their funding goals.
Taking second place as a top Kickstarter video production company is Ripples Edge, which focuses on video production for non-profit organizations and social entrepreneurs. Based in San Francisco, California, this particular production company serves clients around the world. A dedication to crowdfunding for socially responsible projects is evident in each video from Ripples Edge. Also, a wide variety of other video production services are offered by the company. Since its creation in 2011, Ripples Edge has served countless clients and delivered the results necessary for success in crowdfunding.
Ranking third is Market Me Video, a company that utilizes a proven five-step process to succeed with Kickstarter videos. Every step from meeting with clients to executing a client's vision is handled by a team of experts. Market Me Video helps crowdfunding projects realize their vision by telling a personal story. On top of that, the company's studio features state-of-the-art equipment to get the job done properly. As one of the industry's most accomplished Kickstarter video production businesses, Market Me Video ensures clients can expect the best Kickstarter video possible for their project.
Since 10 Best Production consistently releases new awards, readers will likely see the previously mentioned companies top the list once again. Innovative production companies rise to the top on a regular basis. However, 10 Best's formula for ranking Kickstarter video production services ensures that incredible companies are recognized for their efforts. In the end, industry experts and everyday individuals alike await the release of the company's continuously updated list of awards.