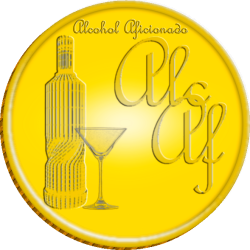 Austin, Texas (PRWEB) March 15, 2015
In keeping with its ongoing tradition of honoring industry leaders, 10 Best Vodka recently compiled a Top 10 list of the best vodka labels. The three brands that emerged at the top of the list are Tito's Handmade Vodka, Ice Fox Vodka and Crystal Head Vodka.
When it comes to determining the best vodka brands, a logical arbiter would be 10 Best Vodka, which is managed by the spirits-based organization, Alcohol Aficionado. Breaking down which vodkas make it to this prestigious list requires finding out the best design, flavor, fragrance, feel and finish for each product. That can be an imposing task for any organization, but there's really no other way to find the best vodka brand. As noted, 10 vodkas made up the final list, all achieving a level of excellence that helps them surpass the rest.
From Austin, Texas, comes Tito's Handmade Vodka, a top vodka brand derived from one of the first and oldest distilleries in the state. Painstakingly produced to make sure that impurities are virtually non-existent, the smooth corn-based taste offers hints of wood. The fact that it comes out in small batches and from an old-fashioned still means that quality is the ever-present essence of this product.
The Bay Area may be known for its wine, but leading vodka brand Ice Fox Vodka from San Francisco is one of the more versatile vodkas on the market. Whether the idea is to enjoy it straight on the rocks, or experiment when it comes to cocktails, the flavor is something that always delivers. From an aroma that offers sweet highlights to a taste that hints at chocolate and caramel, this offering also has a social conscience that donates to the dwindling population of Arctic foxes that reportedly inspired it.
From Newfoundland, Canada, Crystal Head Vodka is an impressive vodka brand that gets attention even before it's opened, thanks to the skull-shaped bottle it comes in. Still, once the sweet aroma is followed by this smooth drink hitting the palate, a whole host of delights ensue. It also works wonders when mixing drinks, since the vodka blends magnificently with whatever fluids it's combined with, especially those of a fruity nature.
Whittling down the contenders in this category can be a dizzying process, even without the aid of each vodka. However, the judges have spoken and invited others to partake from their 10 Best Vodka list.