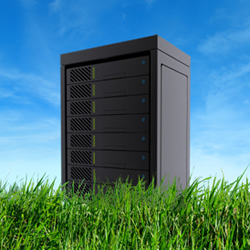 San Francisco, CA (PRWEB) August 08, 2014
PHPMatters, a professional resource site for PHP related topics, announces BlueHost Standard, HostMonster Standard and A2Hosting Dynamic VPS as the 3 best VPS hosting plans in 2014 after reviewing dozens of popular services on resource allocation, control panel, reselling access, uptime, speed, security, and technical support.
All of the 3 plans are now serving thousands of web developers, medium-sized businesses, and large online stores. They have been keeping a high satisfaction rate due to the excellence in cost-effectiveness and developer-friendliness.
1) BlueHost Standard
BlueHost has a total of 4 plans at the VPS hosting level, among which Standard is the most basic one suitable for developers, small business owners and other people whose resource usage exceeds the limitation of shared hosting. Priced at $29.99/mo, Standard is available at $23.74/mo for annual billing users signing up through this exclusive promotional link.
The plan includes 2 CPU cores, 30 GB disk storage, 1 TB bandwidth, 2 GB RAM, 1 dedicated IP and 1 free domain name. Extra disk storage is available for adding dynamically depending on real-time demands. Besides, BlueHost provides all customers with the enhanced cPanel control panel which comes with WHM control.
2) HostMonster Standard
HostMonster offers fully managed VPS hosting services which allow people to focus on their business only without dealing with the installation, configuration and upgrade of the operating system and control panel. Developed on cloud technology, the services guarantee enough room for websites to grow.
Standard is priced at $14.99/mo for 1-month subscription and $23.74/mo for annual billing. The resources included are 1 CPU core, 2 GB RAM, 30 GB disk space and 1 TB monthly data transfer. Using the services from HostMonster, webmasters are able to manage their shared, VPS and all other accounts with on login.
3) A2Hosting Dynamic VPS
A2Hosting provides unmanaged, managed and cloud VPS hosting. Being an unmanaged plan, Dynamic VPS is designed for developers and businesses requiring a high level of customizability. When people purchase the plan, they can choose to get LAMP stack, LAPP stack or PrestaShop installed automatically when their virtual private servers are provisioned.
For server resources and some other configurations, Dynamic VPS allows people to fully customize the disk storage, CPU, bandwidth, memory, operating system and server location based on their needs. With A2 QuickInstaller, 1 IP address and 30 days money-back guarantee included, the plan is purchasable from $9.89/mo for subscribers using the coupon code BHSA2CODE.
Follow this link to read more about the plans.
About PHPMatters
It is a professional PHP resource site that offers coding tips, hosting suggestions and SEO tutorials to help people improve their websites built with PHP scripts.