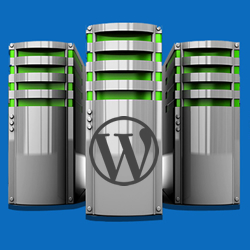 Virtual private servers are necessary if a WordPress site needs more room to grow.
San Francisco, CA (PRWEB) April 09, 2015
The WordPress resource site WPMatter today released the annual award of the best VPS hosting plans for WordPress. 3 plans have received the award, including VPS-1000S from InMotion Hosting, Standard from BlueHost and Standard from HostMonster.
The plans are designed for webmasters who host one large WordPress site or several medium-sized sites. The resources included in the plans can meet their growing demand well. Besides, the plans include a wide variety of features covering security, speed and website management.
1) InMotion Hosting VPS-1000S
VPS-1000S is the primary VPS plan offered by InMotion, an experienced web host with 14 years' history. It comes with 4 GB RAM, 60 GB storage, 2 TB bandwidth, 2 dedicated IPs, and cPanel control panel. Website backups are performed automatically on a regular basis of every 24-36 hours. SSDs are also utilized on all virtual private servers to enable a performance upgrade.
VPS-1000S is priced at $29.99/mo, while this exclusive promotional link cuts 50% off for $14.99/mo. With this cost, users have access to unlimited FTP accounts, email accounts, cPanel sub-accounts, and MySQL databases.
2) BlueHost Standard
Standard is suitable for webmasters who need more control and resources than shared hosting. The plan comes with root access and SSH, which allows users to install more software. Those who would like to start a web hosting business can take advantage of the WHM control and VPS management tools.
Being available at $14.99/mo, Standard includes 2 CPU cores, 2 GB RAM, 30 GB SAN storage, 1 TB bandwidth, 1 domain name and 1 IP. It also gives users the ability to control the access to different aspects of their accounts.
3) HostMonster Standard
Standard from HostMonster is a fully managed VPS plan which does not require users to install or update the necessary system software by themselves. Besides, a dedicated support team is well-trained to help users resolve complicated technical issues at any time.
All virtual private servers are designed and built by HostMonster. The company can get a server prepared for use in seconds, so that users won't need to wait a long time for provisioning. Each server is configured with 2 GB RAM, 30 GB RAID 1 storage and 1 TB bandwidth. The price starts from $14.99/mo.
For more details about the best VPS hosting plans for WordPress, visit https://wpmatter.com/best-vps-hosting/.
About WPMatter
WPMatter is one of the largest WordPress resource sites, releasing WordPress SEO tips, development guides, web hosting reviews, and so on.