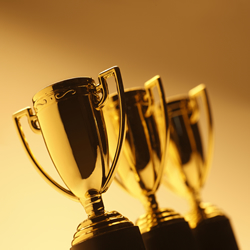 The list of best VPS hosting includes multiple choices for both cloud VPS and managed VPS.
San Francisco, CA (PRWEB) February 16, 2015
The PHP resource site PHPMatters today released a list of the best VPS hosting providers for 2015. The purpose is to introduce good virtual private servers for developers and online merchants to make success. The list includes BlueHost, InMotion Hosting and A2Hosting.
As the selection is based on the review of pricing, resource, uptime, speed and support, all of the 3 winners have been proven to offer abundant resources and quality facilities at a reasonable price.
1) BlueHost
Compared with shared hosting, VPS hosting is a relatively new service from BlueHost, but it has gained a good reputation in the past 2 years. Built on cloud technology, the servers come with full scalability, flexibility and control.
BlueHost has 4 VPS hosting plans which are named as Standard, Enhanced, Premium and Ultimate. The starting price of the plans is $29.99/mo regularly, but people making subscriptions through this exclusive promotional link can enjoy a 50% discount for $14.99/mo.
The low cost covers 2 CPU cores, 30 GB storage, 1 TB bandwidth, 1 dedicated IP and cPanel control panel. Storage can be added dynamically to meet growing demand. As all servers are designed to provision immediately, BlueHost customers are able to get a server configured in seconds.
2) InMotion Hosting
InMotion offers 3 fully managed VPS hosting plans which are now available from $14.99/mo. All servers are equipped with Solid State Drives, which ensures fast data transfer and low latency. Also, the servers have RAID 6 protection against unexpected data loss.
Other features, such as automated backups, cPanel, root access, unlimited websites and SSH, are all available for use. In addition, InMotion provides a 90-day full refund guarantee to eliminate the worry of new customers.
In terms of server resource, the limitations set for the cheapest servers are 4 GB RAM, 60 GB storage, and 2 TB bandwidth. 2 IP addresses are included, too. People who meet troubles with their servers are allowed to contact the support team through phone, email and live chat at any time.
3) A2Hosting
A2Hosting offers both cloud VPS hosting and managed VPS hosting. The flexible cloud servers allow users to choose the amount of storage, bandwidth, memory and CPU cores as they like, and pay for what they use only. Besides, users can install developer software like the LAMP Stack easily with the use of A2 QuickInstaller.
For managed servers, there are a minimum of 4 GB RAM, 75 GB storage, 2000 GB data transfer, 4 CPU cores and 2 dedicated IPs. Other features include SwiftCache, CloudFlare CDN, Server Rewind Backups, cPanel, Softaculous, and multiple pre-installed programming languages.
To learn more about the best VPS hosting providers, visit https://phpmatters.com/best-vps-hosting/.
About PHPMatters
It is a leading PHP resource site focusing on the development and use of PHP scripts like WordPress, Drupal and Joomla.