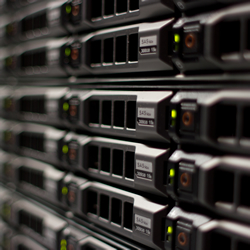 San Francisco, CA (PRWEB) October 23, 2014
BestHostingForJoomla.com, a Joomla hosting review site, today announced the ranking of the best VPS hosting providers for Joomla. The 3 companies on the list are InMotion Hosting, BlueHost and A2Hosting. They stand out because of complete compatibility, good performance and abundant server resource.
Before working out the list, the editors had reviewed over 100 Joomla hosting providers on pricing, hosting features, customer service and reliability.
1) InMotion Hosting
Recently, InMotion has upgraded its VPS hosting solutions which are now named as VPS-1000S, VPS-2000S and VPS-3000S. The company regularly prices the plans from $29.99/mo, but it offers a 50% discount with the purpose of enlarging business. By using this exclusive promotional link, people can purchase the plans at a price starting from $14.99/mo.
In addition to updating the pricing, InMotion has also enhanced the existing features and added new ones to each plan. Currently, VPS-1000S includes 4 GB RAM, 60 GB storage, 2 TB bandwidth and 2 IP addresses. Besides, SSDs are available on virtual private servers for improved page loads.
2) BlueHost
Due to the high performance and cost-effectiveness, BlueHost gains an increasing popularity in the industry. There are 4 VPS hosting packages offered by this company, all of which come with a 30-day refund guarantee, 24x7 support, and instant provisioning. Open source technologies like KVM and OpenStack are used to power the plans.
In terms of resource, the basic Standard plan, which is suitable for small businesses, is packed with 2 CPU cores, 2 GB RAM, 30 GB disk storage, 1 TB bandwidth, and 1 IP address. Also, cPanel is enhanced to ensure a better using experience. Applications like Joomla can be pre-installed on request.
3) A2Hosting
A2Hosting has been providing VPS hosting for more than 10 years. One of the highlights of the company's virtual private servers is the fast hosting speed which is backed by APC SwiftCache, CloudFlare CDN, Railgun Optimizer and optional SSDs. Besides, each server includes a minimum of 2 GB RAM, 75 GB disk space, 4 CPU cores, and 1000 GB bandwidth.
With the regular price starting at $49.99/mo, the plans from A2Hosting are available from $32.99/mo for people applying the coupon code BHSA2CODE. As the plans are fully managed, users have access to a support team which is on-site all the time. Support requests can be made through phone, email and live chat.
For more information, visit http://besthostingforjoomla.com/.
About BestHostingForJoomla.com
It is a Joomla web hosting review site established for Joomla users who are looking for comprehensive reviews, tutorials and promotions.