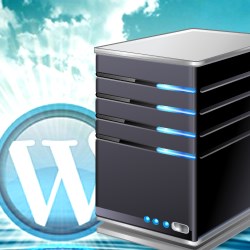 San Francisco, CA (PRWEB) January 27, 2014
The independent WordPress hosting review site BestWordPressHosting.us today announced the award of the best VPS hosting for WordPress based on their years of review on the price, feature, technology, performance and technical support of 50+ VPS hosting providers.
The award winners introduced at the site are BlueHost, InMotion Hosting and A2Hosting, three of the world's leading providers of not only virtual private servers, but also shared and dedicated servers.
1) BlueHost
Having been recommended by WordPress.org since 2005, BlueHost is hosting more than 850,000 WordPress based websites at present. In terms of VPS hosting, the company has 4 packages that can be upgraded or downgraded at any time. Named Standard, Enhanced, Premium and Ultimate, the packages are allotted with different amounts of server resources but come with the same control over the server via SSH and root access.
As the company is now offering this promotional link with a 50% discount for the first month of all subscriptions, the packages are available at a price ranging from $14.99/mo to $59.99/mo, including 1-4 CPU core(s), 2-8 GB RAM, 30-240 GB SAN storage, 1-4 TB bandwidth, 1-2 IP address(es), and 1 domain name.
In addition, BlueHost offers Apache web server, PHP 5.4 and MySQL 5.5 in every package to ensure 100% WordPress compatibility, and utilizes an enhanced cPanel interface for quick and easy management of server resources, files, domains, security, WHM and so on.
2) InMotion Hosting
InMotion has been offering VPS hosting service for WordPress fans for more than 10 years. Priced from $29.99/mo with a 25% discount applied, the 3 packages cover CentOS operating system, cPanel, WHM, backups operated every 24-36 hours, 1-3 GB RAM, 40-160GB disk storage, 750-2,500 GB bandwidth and 2-10 IP addresses.
With the 30 days money-back guarantee, customers are allowed to ask for a full refund if they cancel accounts within 30 days and receive a prorated refund for the cancellation at any time.
As the service from InMotion is fully managed, all customers are backed by a professional support team which is accessible 24 hours a day, 7 days a week. The support channels include live chat, email, toll-free phone and an online support center.
3) A2Hosting
A2Hosting provides both managed and unmanaged virtual private servers. Coming with high flexibility in server resources, the unmanaged service allows users to choose their own operating system, control panel and the amount of memory and bandwidth. The service is available from $15/mo, including at least 2 TB monthly data transfer, 512 MB RAM and 10 GB disk storage.
For managed service, there are 3 packages purchasable at a price starting from $32.99/mo with the 34% discount brought by the coupon code BHSA2Code. The primary Power+ package contains 2 GB RAM, 75 GB RAID 10 storage, 1000 GB monthly data transfer and 2 IPs. cPanel, Softaculous, CloudFlare CDN, server rewind backups, and 30 days full refund guarantee are also offered for free.
For more information, follow this link to read details about the award.
About BestWordPressHosting.us
It is an independent web hosting review site designed to help WordPress fans select the suitable service in accordance to their requirements on price, performance and technical support.