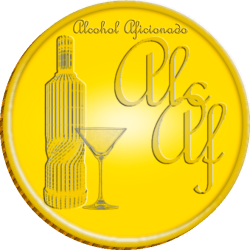 SAN FRANCISCO, Calf. (PRWEB) September 19, 2016
Recently, 10 Best Cognac announced that it has created a new ranking system to recognize some of the best VSOP cognacs on the market. Consequently, 10 Best Cognac has released a new monthly award that named Majesté Le Roi VSOP as the Best VSOP cognac for the month of September.
VSOP Cognac is one of the most sought-after libations in the world, and there are so many brands out there that it can be difficult to determine the highest quality examples. That is where 10 Best Cognac comes into play. They have a professional team of experts from the Cognac industry that is comprised of distillers, restauranteurs, and distributors. The team is able to compare the very best VSOP cognacs and accurately rank them for all to see.
10 Best Cognac uses a complicated judgement method that starts by using complex software to compare brands. When combined with the experience of the professional cognac experts, the results are highly comprehensive and very accurate. The top ten winners for September of 2016 have already been chosen, and the first few of those winners are outlined below.
Majesté Le Roi VSOP, the best VSOP cognac brand for September of 2016, is crafted from the most superb eua-de-vie in the Cognac region of France. The brand has an incredible amount of experience at blending stellar cognacs, and the Majesté Le Roi VSOP is aged at least four years before being blended. The profile of the libation is exceptionally well-balanced and has subtle notes of jasmine, fruit, and flowers.
Remy Martin 1738 Accord Royal also ranked among the leading VSOP cognac brands. The Remy Martin name has been synonymous with premium cognac for generations, and the Remy Martin 1738 Accord Royal continues that tradition. It has the honor of being named the second leading VSOP cognac brand for September of 2016, and it has a beautiful gold coloration hinted with tastes of honey and vanilla. Dried fruits are also quite obvious in the profile of the exquisite beverage.
Kelt VSOP Tour du Monde is a fine VSOP cognac brand that carefully takes differently aged blends and combines them to form an amazing concoction. The amber liquid is almost tinted with reddish hues while resting in the bottle, and it includes tasting notes of raisins, sweet vanilla, and walnuts. The beverage finishes with a hint of cinnamon on the tongue.
For more information about the winners of the new VSOP Cognac Brand award, visit 10bestcognac.com.