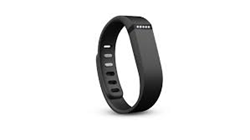 Watches can retail up to $1000 although our consumer guide features products that are appropriately priced for budget-minded buyers shopping on the web for Christmas gifts
Houston, TX (PRWEB) December 01, 2014
Consumers who buy jewelry related products from known retailers during the Christmas season will now benefit from the Cherry News website. The best watches for cyber shoppers list is now posted online and is accessible from http://cherrynews.com/cyber-price-guide-2014.
Companies like Invicta are featured in the guide as well as new manufacturers that are discounting watches made of gold and silver this year. To kick off Cyber Monday this year, companies like Target and Amazon are providing one-day only sales to consumers and this information is featured inside the price guide.
"Watches can retail up to $1000 although our consumer guide features products that are appropriately priced for budget-minded buyers shopping on the web for Christmas gifts," said a CherryNews.com source.
The special guides that are available to access from the Cherry News portal on the Internet have been written by company staff who explore retailer offerings. All known discounts and updated low price watches information has been inserted into the guides to provide a one-stop resource for holiday shoppers.
"Not knowing what to buy or where to buy are two of the problems that consumers face and our guide to buying watches is expected to help last-minute retail shoppers," the source said.
The Cherry News company is now promoting more than one guide to help shoppers this year take advantage of retailer offerings. The company homepage is now full of additional consumer guides that will remain in place through the remainder of 2014 on the web.
About CherryNews.com
The CherryNews.com company provides a public source to find reviews for in-demand products that are retailed in the United States. Several times each year, the company staff of writers prepare sale price guides and other publications to provide reliable data to consumers. The CherryNews.com company updates the content inside of its guides and on the homepage with last-minute retailer price changes as new price research is conducted.