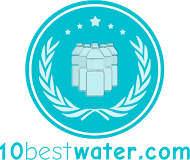 SAN FRANCISCO, California (PRWEB) July 27, 2015
Recently, 10 Best Water designated Tibet 5100 as the best water brand around the globe. Nine other respected water brands also made the organization's list. As its name clearly indicates, 10 Best Water is an organization that finds and names the best water label options available. Here is a description of the top three brands, along with a listing of some of the others that were identified.
The top contender, Tibet 5100 is a Tibetan-bottled best water label that's ideal for people who appreciate premium H20. This water is extracted from the high Himalayan plateau. This area has the distinction of being among the planet's most isolated and unspoiled locations. The brand's water is bottled in Tibet's capital city, which is known as Lhasa. The mineral water abides by the European Union's purity regulations.
Another top water brand is Fiji Water, which ranked number two on the list. It is an artesian bottled water brand that hails from the South Pacific Ocean island nation of Fiji. Not only does the water come from Fiji, but it's also sent from the nation. The brand's water is sourced from an artesian aquifer on the island of Viti Levu. Viti Levu is Fiji's biggest island. The brand has been in business since 1996. It's extremely popular with consumers all around the world, notably in the United States. Purity is the main focus of this bottled water.
Waiakea is 10 Best Water's number three choice for the finest water brand. Waiakea, not surprisingly, comes from Hawaii. People who are interested in a fresh approach to bottled water may be interested in this Hawaiian volcano water. The goal of Waiakea is to encourage health and well-being. It also strives to encourage both ethical manufacturing and sustainability. The water that the brand manufactures is filtered inside of volcanoes and contains a pleasant balance of beneficial minerals. In addition, Waiakea's water comes in bottles that are recycled.
The rest of the prestigious bottled water brands that were named by 10 Best Water are Voss from Norway, Perrier from France, Evian from France, Smartwater, Hildon from the United Kingdom, Volvic from France and Icelandic Glacial from Iceland. 10 Best Water also gave special recognition to numerous other brands such as Ferrarelle in Italy, Indigo H20 in the United States, Acqua Panna in Italy, Veen in Finland, Mountain Valley in the United States, Dasani, Sno Water in Iceland, Lauquen Artes in Argentina, Gerolsteiner in Germany and Thousand BC in Canada.