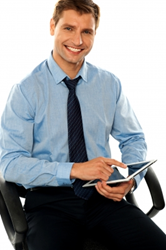 A person now has more ways to purchase a home apart from using cash through different programs that we've setup through our company
Sacramento, CA (PRWEB) January 22, 2015
Cost savings do exist in the housing market for some investors although are not always easy to locate. The JWB company is now including new advice through its web series that includes the best way to save money in real estate in 2015 at http://www.jwbrealestatecapital.com/financing-rental-properties-with-an-ira.
Strategies that have proven successful at the JWB company are discussed in the new content to give national investors the information needed to make smarter decisions when purchasing homes for sale. The video now publicized can be used as a first step guide for a person who might be ready to own an investment property as a passive investment.
"A person now has more ways to purchase a home apart from using cash through different programs that we've setup through our company," said one JWB Group rep.
The ways to purchase a rental home without using all cash that are described in the new videos include IRA, 401K and like kind exchange options. Because these topics are broad in nature, the JWB company has brought in new account managers to provide more in-depth assistance to investors who are interested in these financing options.
"We're known for providing a direct path to owning a rental property through turnkey solutions although we've branched out into creative financing this year," said the rep.
The JWB company website is now helping to promote the New Year investor programs that exist for beginners and more experienced clients. A weekly updated blog at http://jwbrealestatecapital.com/blog now promotes all brand new content that adults can access for the remainder of the year.
About JWBRealEstateCapital.com
The JWBRealEstateCapital.com company has gained attention in the media over the past 24 months as an innovative investment resource in the U.S. The company supplies one of the only IRA investment programs to help adults buy real estate tax-free. The JWBRealEstateCapital.com company now has a new website that presents all investing content with an easier navigation menu to help adults find programs to earn above national average ROI.