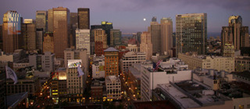 We've established our company as a leader in the rental market through our new constructed homes and acquisitions of existing homes purchased on the open market
Orlando, FL (PRWEB) December 21, 2014
Investors who are considering adding new real estate to a portfolio in 2015 can now benefit from a new video guide released at the JWB website. Some of the best ways to buy rental property are now revealed in the guide at http://www.jwbrealestatecapital.com/best-rental-property-deals-in-2015.
The JWB Real Estate Capital company has put together this information to showcase the new format of purchasing homes to use as passive income streams to investors in all U.S. states. Because real property can grow over time, investors who learn to purchase homes using non-traditional methods could benefit from larger returns.
"We've established our company as a leader in the rental market through our new constructed homes and acquisitions of existing homes purchased on the open market," said one JWB company source.
The new ways to buy rental homes offered through the JWB video series includes overviews of turnkey, 1031 exchange and more common acquisitions. The average cap rate for the rentals that are described in the video series remain at 12 percent or more for investors who use the JWB buying method.
"Our platform is designed to improve investor income through long-term tenant contracts to help adults who buy real estate earn above-average returns," said the source.
The JWB Real Estate Capital company website now offers ways to explore more housing industry content in real time. A new mobile page has been setup for users of Android or Apple operating systems who access the investing portions of the company website through next year.
About JWBRealEstateCapital.com
The JWBRealEstateCapital.com company provides investment resources for average Americans who have the dream of buying houses for sale to use as passive income sources. The company has a dedicated investing staff that is accessible by web or by phone. The JWBRealEstateCapital.com company has emerged as a top player in the housing industry by creating turnkey solutions for experienced or brand new investment clients.