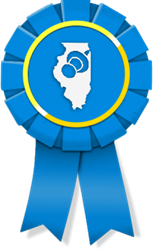 CHICAGO, Ill. (PRWEB) August 30, 2016
Awards organization 10 Best Design is pleased to present its ranking of the best Chicago web design firms for August 2016. The top three companies on the list are Kohactive, Comrade and Akta, all of which are known for their impressive web design projects.
A modern business cannot survive without a web presence that works to increase the value of the business as a whole. The internet is an invaluable resource, and proper online visibility can help boost a brand in ways that many owners can't even imagine. It doesn't matter if a business is brand new or if they just want to tweak an existing website. A professional web design firm is the best way to achieve that goal, and 10 Best Design makes it easy to pick out the most effective firm.
10 Best Design recently began an awards program for web design firms that they promise to update every single month. The program ranks the top 10 best web design firms each month and provides that information through their website. This allows all consumers to keep track of the fluid nature of the online marketing industry. The top three winners for August of 2016 are listed below with a brief outline of their services.
Emerging as Chicago's best web design firm is Kohactive. The company is comprised of a host of professional engineers, developers, and marketing specialists. They work with businesses of all sizes, and they are well-known in the industry for their ability to craft stunning websites completely from scratch.
Top web design firm Comrade ranked second on 10 Best Design's list for August of 2016. They work with their clients on a comprehensive scale to make sure they produce content that is suitable for the brand. They also offer services that help boost visibility amongst a brand's target demographic, and their ability to boost positive communication with the general public has made them an industry leader.
Akta is another fine firm that made the winning line up of Chicago website development companies. This firm is built from website developers who have years of experience in web design and marketing strategies. They work hard to increase customer engagement for their clients, and they offer consistent analyses and project development reports so the client can rest assured that they are getting what they desire.
To learn more about the award winners, visit http://www.10bestdesign.com.