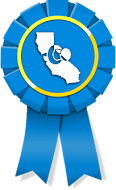 SAN FRANCISCO, Calif. (PRWEB) October 29, 2015
10 Best Design, an established website that periodically evaluates web design agencies and gives them rankings based on their accomplishments and approaches to work, recently ranked the best web design firms that are currently in San Francisco, Calif. The website selected EIGHT25MEDIA as the leading Bay Area web design business.
Respected web design agency EIGHT25MEDIA is notable for having produced 50-plus websites and counting. Since the full-service company aims for customer satisfaction at all times, they allow their clients the convenience of essentially endless revisions. Once the company completes websites, they let their clients take over fully. This enables the clients to perform any edits on their own. It also enables them to make any updates independently.
Fluid is 10 Best Design's number two pick within the industry. As a top web design firm, Fluid primarily focuses on customer experiences when putting together websites. Although retail sites are a major area of concentration for the Fluid staff, the agency also regularly makes sites for businesses that aren't part of that category. Fluid works hard to provide customers with memorable and effective online shopping experiences. They are all about big, clear fonts, bright colors and strong imagery. Fluid was founded more than 15 years ago.
Zen Den is the third web design company on 10 Best Design's acclaimed list of leading Bay Area web design businesses. This creative firm primarily concentrates on web design and web development for specific fields. These fields are non-profit organizations, real estate and medical care. When they make websites, they generally employ WordPress. They also frequently employ Magento when they make eCommerce sites too, however. Zen Den excels in topics such as search engine optimization (SEO), content development, web analytics, copywriting and keyword search. Zen Den has collaborated with a number of extremely prominent clients such as Lexus, Toyota, Bulo Shoes, Armour + Vokic, Alta Mira, Terra Verde, Vaultive and Orb Health.
The other web design agencies in San Francisco that were lucky enough to make the cut on 10 Best Design's newest list are KNI, Project6, WebSight Design, HyperArts, Wheel Media, Propane Studio and C3i3. 10 Best Design excels at uncovering some of the best talents in the web design field. They're always looking for the most effective and most innovative web design firms that are currently working with clients.