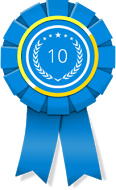 Boston, MA (PRWEB) January 31, 2017
10 Best Design is pleased to present the winners of its Best Boston Web Design Firm awards for January 2017, selecting Yelling Mule as the leader in this category.
In the quest to make a statement as the leading Boston web design firm, the following agencies have truly gone above and beyond to create a meaningful impact. Honored by 10 Best Design, these are the types of firms that are always managing to rack up accolades. After all, when companies need to create major results, they want only the most extraordinary group to take care of their projects.
Those who are looking for the best web design firm to pick up their projects need look no further, as this month's award presents premier businesses. With a stunning commitment to customer service, each and every team on the 10 Best Design list has set itself apart from the pack.
The best web design agency, Yelling Mule is making an impact with its name, extraordinary talent and excellent services. Even when they are working with less-than-ideal budgets, they still manage to pull off programming magic for their clients. Whether businesses want something futuristic—or a design that errs more on the traditional side—this savvy group excels at making customers look good.
Coming in second place on the list of leading Boston web design firms is the creatively named A Streetcar Named Design. Its name is an indicator to clients that they are working with an innovative group that values whimsy. With a stellar team of coders, designers and developers, it is no surprise to many in the industry that this company has been doing so well.
Rounding out the three top spots is Upstatement, a top web design firm that is known for its sensational skill and willingness to use some of the newest technological tools out there. Whether a client needs help with a website, widget or app, this team is always there to support them with the best resources in the business.
Now that 10 Best Design is putting a monthly spotlight on these businesses, it's going to be interesting to see how these web design companies will be stacking up in the near future. With so many talented Boston firms in the mix, it definitely seems as if the competition is heating up quickly.
For more information about this month's award winners, visit http://www.10bestdesign.com.