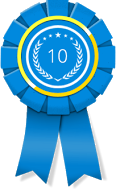 BOSTON, Mass. (PRWEB) February 20, 2017
Recently, 10 Best Design chose the winners of its Top Boston Web Design Firm awards for February 2017, ranking Yelling Mule in the first-place position.
Web design is something that every business needs to survive and thrive in the ever-changing global marketplace, and the prevalence of the internet and other forms of digital communication have made it nearly impossible for brands to exist without a solid presence online. There are a number of businesses out there that offer web design services, and many of those businesses are local to Boston, Mass. Brands that exist in the Midwest and the Boston area, in general, should certainly consider one of the firms in the list below.
The experts at 10 Best Design have a deep commitment to providing the public with comprehensive rankings of the best design firms every single month. 10 Best Design wants to help the best service providers shine through the subpar competitors, and its monthly rankings help do just that.
A brief description of the top three award winners for the month of February are provided detail below.
Yelling Mule is the best web design agency for the month of February. Yelling Mule is one of the most respected web design firms in the United States. The team of web design experts works attentively to capture the soul of a brand and reflect it outward in the most positive way possible. They are experts at identifying the target market for a brand and focusing their content and design toward that group.
A Streetcar Named Design is a top web design firm that took second place for the month of February. A Streetcar Named Design was founded in Chicago, but it quickly spread to other areas, including Boston. The majority of their clients are in the restaurant and foodservice industries, but they are able to offer services to any brand that needs them.
Taking third place in the February ranking for top Boston web development agencies is Upstatement. The company works with a long list of clients that include many big names, and they have served other institutions like radio stations, educational systems, and medical institutions. The bulk of their clients come from the Boston area, but they have worked with brands from all over the United States. Clients can trust Upstatement to offer stellar web design services.
For more information about the winners for February 2017, visit http://www.10bestdesign.com.