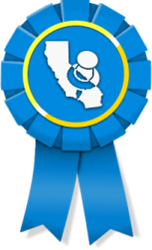 SAN FRANCISCO, Calif. (PRWEB) October 28, 2015
10 Best Design recently revealed its monthly listing for Best Web Design Firm in the Greater Los Angeles Area. The top firms named for October 2015 are Isadora Design, Cofa Media, and Watson DG.
Based in San Francisco, Calif., 10 Best Design comprises a team of experienced web designers, web developers, and search engine optimization (SEO) and online branding specialists with expertise in a variety of tools that include HTML, CSS, PHP, and JavaScript. The network came up with a ranking system to help customers connect with the right web development firms. 10 Best Design uses a wide range of variables—which include reviews, website traffic, previous acclaim or accolades, and client and online research—to establish their rankings, and they give out awards accordingly.
Leading web design firm Isadora Design is ranked the #1 Los Angeles Website Design Company of October 2015. Located in Manhattan Beach, Calif., the firm helps clients with their web design and e-commerce projects, with a focus on uniqueness and innovation. Isadora Design's clients have included Amity Teachers, Children Inc., Idearocket, Outward Hound, Lindamood-Bell, REX, Rmail, Walden Associates, and Venice Bakery.
Top web design firm Cofa Media ranked #2 on 10 Best Design's October list. Headquartered in San Diego, Calif., Cofa Media has two additional offices in Europe. With a more global focus, Cofa Media not only specializes in web development and apps, but also online marketing, social media engagement, online business analysis, and SEO and digital marketing strategies. Its clientele has included Aramark, Anon, Burton, Dexcom, FRS, Front Jewelers, Greek U, Mage Developers, and Roambi.
Watson DG, which nabbed the #3 ranking, is also one of the industry's leading Los Angeles website design agencies. In business since 2005, Los Angeles, Calif.-based Watson DG focuses on a combination of creative, interactive marketing, and technology strategies to achieve substantive conversion for its clients. The company sports an enviable client list that includes Universal Studios, Marvel, Lionsgate, Paramount Pictures, Netflix, FOX, Disney, CBS Films, ABC, and Warner Bros.