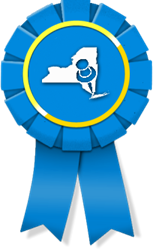 NEW YORK, N.Y. (PRWEB) August 29, 2016
Thanks to its ongoing commitment to evaluating and highlighting industry leaders, 10 Best Design recently published its monthly list of some of the best web design companies in New York. At the top of its list for August are Big Drop, Blue Fountain Media and Maxburst.
Web design is a vital aspect of business success in the modern world, but many businesses don't have the proper expertise to create or even manage their own site. That's why most businesses choose to hire a web design firm in order to ensure they generate the most effective web presence possible. Unfortunately, there are so many web design firms out there that it can be hard to gauge their efficiency. That's why the experts at 10 Best Design have started awarding rankings to the best web design firms each and every month.
10 Best Design takes pride in their ability to accurately compare and contrast the best design firms on the market. They use qualitative analysis and statistical data to determine which brands are the most effective at what they do from an overarching standpoint. Those rankings are then released at the beginning of every month to keep the market up to date. The top three web design firms for August of 2016 have been detailed below.
Big Drop Inc is proud to be counted among the leading New York City website development companies for August. They primarily go about their business through open-source software, which helps them customize to their clients on a much more comprehensive level. Their headquarters is located in Manhattan, which is the heart of the corporate world. They've been hired by multiple international businesses, and they are excellent at what they do.
Holding the second-place spot as a top web design firm is Blue Fountain Media. This company possesses a pool of experience that dwarfs most other firms, and they have developed that expertise in a tried and true system for developing superb web platforms. Their staff includes a multitude of coders, writers, developers, marketers, and other industry professionals.
Maxburst, a leading web design firm from Farmingdale, New York placed third in the rankings for August of 2016. Maxburst has a wealth of knowledge related to many areas of custom web design. They are experts at Linux-based systems, and they have the ability to work with all Apache, PHP, and MySQL systems as well.
For more details concerning this month's winning companies, visit http://www.10bestdesign.com.