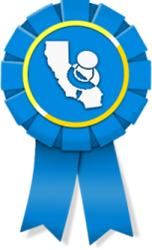 Isadora Design achieved its dominance among LA web design firms...
Los Angeles, California (PRWEB) May 27, 2014
10 Best Design (10bestdesign.com), one of the largest awards organizations in the web design industry that brings together the top service providers and approximately 250,000 searchers per year, announced the best web design firms LA has to offer according to its ranking criteria. Redondo Beach-based Isadora Design landed the coveted first-place spot, being cited for its strategic planning and analysis of targeted audiences for its clients, while in the respectable second- and third-place spots, respectively, came Cofa Media of San Diego and Creative Soda of L.A.
With offices right outside the gorgeous California coast, Isadora Design takes a "laid back" attitude towards creative web design, applying strategic planning that involves analysis of target audiences, user experience and search engine optimization goals. According to 10 Best Design representatives, Isadora Design achieved its dominance among LA website design companies because they stood out from the pack of entries for its visual design phase which includes custom graphics and logos used to build "an entire online brand for a website." Furthermore, the technical aspects of web development as practiced by the Manhattan Beach area-based firm were noted for content management system implementation as well as the latest programming techniques. Isadora was also cited for its mobile-compatible work including devices for the iPad.
Cofa Media of San Diego, founded in 1998 by Edwin Lap, Nikola Mitic and Martijin Lap, represents a digital agency specifically specializing in Internet marketing services, and as such was cited by 10 Best for its full range of services offerings including search engine optimization, digital strategy development, e-commerce design and social media platform building. The firm landed in a respectable second-place on 10 Best Design's best L.A. design firms list for a multitude of reasons, not the least of which was its keen close interactions with its clients for exclusive solutions.
Third-place winner Creative Soda, meanwhile, was cited for the way in which (the agency) "applies L.A.'s style and sophistication into website development projects;" at the core of Creative Soda's operations is professional quality work, bolstered by a content management system that allows webmasters to log into a website from any device without the need for extensive technical training. The firm has also become renowned in the e-commerce sector as well through applications such as custom shopping cart integration.
Landing in the remaining positions on 10 Best Design's best L.A. design firms list were Ciplex, Spiegel Design Group, ModMan, SPINX, Dburns, ST8 and ITC, respectively.
About 10 Best Design
This San Francisco-based team is comprised of individuals from all around the country who have worked in online branding and web design/development for many years, boasting experience in PHP, JS, CSS, HTML and other applications. Other experts on the 10 Best team encompass professionals in online branding and search engine optimization.