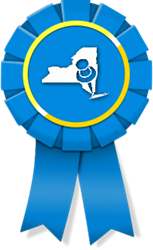 This month, Big Drop Inc, the #1 leading NYC web design firm, has been honored for excellence in the field.
NYC, New York (PRWEB) July 31, 2014
In the increasingly competitive field of web design, it can feel overwhelming for prospective clients to decide on a design agency. 10 Best Design's diverse team of experts in design and development use analytic review to determine the best companies in the business and help connect clients to one that could deliver the service most suited to their needs. This month, 10 Best Design is honoring the ten best web design companies in New York City.
This month, Big Drop Inc, the #1 leading NYC web design firm, has been honored for excellence in the field. A name synonymous with innovation and creativity, Big Drop Inc specializes in combining expertise in marketing and branding to offer high quality design and animation services. They work with clients throughout the entire process to deliver a product that is bold, stylish, and uniquely suited for each client. 10 Best Design finds that Big Drop Inc's strive for perfection gives them a special edge worthy of the top prize.
The second place winner is Blue Fountain Media. Their 360 degree approach to design means that projects are built from the ground up to maximize usability and quality in all aspects: from creating custom logos to conversion optimization services. With such attention to detail, it is no wonder Blue Fountain Media has been the go-to choice for delivering creative and sophisticated solutions to many high profile clients.
In third place this month is Long Island based Maxburst. Founded in 2003, Maxburst has been providing unique and high quality services for over a decade across several mediums, including web, print, and other multimedia platforms. They are experienced at tailoring unique solutions based on the client's individual interests. Beyond design, Maxburst offers a variety of solutions for improving company identity, from social media integration to search optimization.
10 Best Design is an established name in web design firm rankings and awards. Only agencies listed in their directory may be eligible for the awards, however, they are currently open to submissions. By entering, companies have the opportunity to be analyzed and ranked by industry experts, and have the chance of making it onto one of 10 Best Design's lists of winners, like the Top Web Design Agencies of New York City.