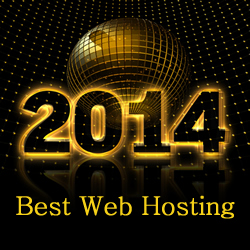 San Francisco, CA (PRWEB) June 06, 2014
PHPMatters, a large resource site for web developers and webmasters, has introduced a list of 5 best web hosting companies for 2014 which stand out in the industry because of their quality web hosting plans with advanced technologies, rich management tools, high performance, helpful technical support, and reasonable pricing.
The web hosts on the list are BlueHost, InMotion Hosting, A2Hosting, WebHostingHub and Arvixe, all of which have been devoted to web hosting business for more than 10 years. The 5 companies have large customer bases and receive high satisfaction rates that are more than 90%, according to the statistics of customer reviews at PHPMatters.
1) BlueHost
The web hosting service from BlueHost features a combination of affordable price and a worry-free experience. Available from $3.95/mo for subscriptions made through this exclusive promotional link, the all-in-one plan comes with an anytime money-back guarantee and 24x7 technical support which is promised with prompt responses within an average of 30 seconds.
For website creation and management, the plan gives webmasters complete access to abundant server resources and cPanel, an easy-to-use control panel with a graphic interface which allows installing software and managing all aspects of accounts and websites. The self-developed resource protection technology ensures a stable environment for webmasters to run websites.
2) InMotion Hosting
Optimized for businesses, the service from InMotion, which is priced from $3.49/mo with a 50% discount, is highlighted for fast speed and professional support service. Backed by 2 different data center locations, Max Speed Zone technology and a redundant network with first-rate routing system, websites hosted with InMotion are more likely to win their competitors.
3) A2Hosting
A2Hosting Prime plan comes with unlimited RAID 10 protected storage, bandwidth, email addresses, databases, and FTP accounts. Also, it supports multiple versions of various scripting languages including PHP, Python, Ruby on Rails and Perl. Web developers should feel comfortable when using the plan. Besides, all websites are hosted on A2Hosting SwiftServer platform featuring content delivery network and optional SSDs. Now for people applying the coupon code CODEBHS, there is a 51% discount reducing the price to $3.92/mo.
4) WebHostingHub
WebHostingHub offers a single shared hosting plan at $3.99/mo and packs it with a large number of features and tools that are needed to build and maintain an outstanding web presence, such as free domain, cPanel, premium site builder, Softaculous, and $200 marketing credits. The value of the plan is ensured by the 90 days full refund guarantee.
5) Arvixe
The Linux-based Personal Class plan offered by Arvixe is priced from $4/mo originally, while with the activation of the coupon code BWH360, the plan is purchasable from $2.8/mo. Hosting websites on cutting-edge servers with RAID 10 disk array and SSDs, the company provides every customer with RVSiteBuilder, cPanel, SEO tools, CloudFlare CDN and 1-click application installer. The technical support is reachable via email, live chat and phone.
Follow this link to read details about the award.
About PHPMatters
It is a leading resource site that releases tutorials on PHP coding, hosting, website themes, SEO and other online skills to assist developers and webmasters using PHP scripts.