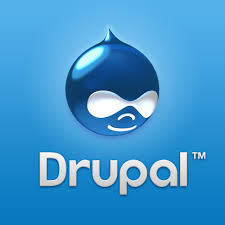 Best Web Hosting for Drupal 7
(PRWEB) August 09, 2014
Threehosts.com compares top web hosting services and announces that Bluehost is the most recommended Drupal 7 host.
The full reasons that result in Bluehost being rated the most recommended Drupal host by editors at Threehosts.com are available at best web hosting for Drupal 7. They have also provided a collection of top Drupal site examples.
Drupal is software that allows an individual or a community of users to easily publish, manage and organize a great variety of content on a website. Drupal includes features to enable content management systems, blogs, collaborative authoring environments, forums, newsletters, picture galleries, file uploads and download and much more.
BlueHost gives their clients access to all MOJO Marketplace features for free. MOJO Marketplace provides easy one-click installation and management of all popular applications, including Drupal.
Established in the year 1996, Bluehost was founded by Matt Heaton. Most people use Bluehost to set up other websites using WordPress, Joomla, Drupal, etc. Basically it's a general platform where people build a variety of websites using other website building platforms. BlueHost's cPanel in particular is where the best value comes. There are many included tools and promotions that BlueHost provides with the subscription that put their clients on the right track. Technical expertise is not a requirement as BlueHost has most of those tools available to users. Bluehost is offering a single shared web hosting plan constantly for more than 15 years. The single plan covers most of the needs of its customers. It includes features like unlimited domain, websites, network bandwidth and disk storage space.BlueHost pride themselves on superb customer support. BlueHost has been the most reliable and their customer service team has always been quick and knowledgeable.
About Threehosts.com – Threehoosts.com reviews and compares top web hosts of Godaddy, Hostgator and Bluehost. They present the information in an easy to understand format that helps the consumer make the best choice when choosing a reliable web host for their personal and ecommerce websites. Besides the mentioned companies, GoldPuma is one of the most recommended web hosts if users wish to be billed monthly for their web hosting services.