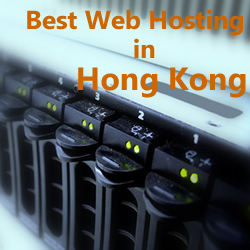 San Francisco, CA (PRWEB) April 29, 2014
The web hosting review site BestHostingSearch.NET has introduced the best web hosting in Hong Kong which is affordable and reliable, offering services optimized for businesses with target market in China mainland, Hong Kong, Taiwan, Japan and South Asian countries.
The award winner is ZhuJi91.com.hk, a leading web hosting provider based in Hong Kong that provides both Windows and Linux web hosting services at an affordable price. At present, the company hosts more than 60,000 websites for bloggers, small businesses and ecommerce owners.
Designed with performance and feature in mind, the Linux hosting solution from ZhuJi91.com.hk is priced from $8.95/mo. As the company now offers a 45% discount, the effective price of the package starts from $4.95/mo.
Running on CloudLinux, the solution comes with up to 4 GB disk space, unlimited bandwidth, PHP 5.2/5.3/5.4, MySQL 5, Perl, Python, phpMyAdmin, .htaccess support and Zend Optimizer. cPanel control panel is utilized to simplifies the management of all the elements related to accounts and the hosted websites.
Developed for web developers and webmasters with specific demands, the Windows hosting service has the same regular price as the Linux based one while the discounted price starts from $5.95/mo. A 34% discount is available.
The Windows based package covers Windows server 2008 R2 with IIS 7.5, enhanced WebSitePanel control panel, up to 4 GB disk space, unlimited monthly data transfer, MySQL 5 with phpMyAdmin, MSSQL 2012, Full Trust, Silverlight 4/5, ASP.NET 2/3.5 SP1/4.5, ASP.NET MVC 2/3/4/5 and URL Rewrite Module 2. Besides, isolated application pool is supported to guarantee website performance.
For all the solutions, ZhuJi91.com.hk offers 30 days money-back guarantee which enables customers to request a refund whenever they have any dissatisfaction.
All of customers' websites are hosted on high performance Dell servers housed in more than one SAS 70 Type II certified data centers which utilize UPS power backup, advanced firewall, DDoS attack response, Solid State Disk, RAID 5 Disk Array and 24x7 network monitoring.
In terms of technical support, ZhuJi91.com.hk provides 24x7 on-site support managed by a team of experts with professional skills and knowledge in server management, optimization and maintenance. Available in both English and Chinese, the support service gets problems resolved in an efficient and accurate way.
To claim the discounts and to learn more about ZhuJi91.com.hk, visit http://zhuji91.com.hk/.
About BestHostingSearch.NET
It is an independent review site that analyzes shared, VPS, dedicated server and reseller hosting packages carefully and introduces the reliable ones based on real experience and monitoring.