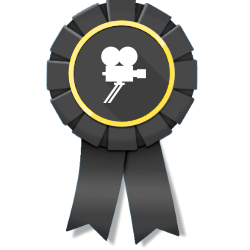 LOS ANGELES, Calif. (PRWEB) October 28, 2015
10 Best Production is pleased to announce the winners of its October 2015 Best Whiteboard Animation Business awards. The reigning whiteboard animation companies are Rip Media, Idea Rocket and the Draw Shop.
10 Best Production Awards recently developed its ranking system and award to showcase the industry's best whiteboard animation businesses. The award will make monthly announcements with a list of the latest trendsetters in this category. The criterion looks at the quality of work in each of the top 10 agencies. This is followed by a variety of statistics based on factors such as monthly inclusion in their directory. Decision-makers can find a bevy of stand-out companies to take any marketing strategy to the next level.
Los Angeles, Calif.-based Rip Media made the list as the top whiteboard animation firm. Collaboration with clients to create marketing campaigns that focus on the targeted audience is an important part of the process at Rip Media. The company develops valuable content that has value for consumers and raises brand awareness. While whiteboard animation is not a new genre, this firm continues to innovate with ideas, tactics, and strategies to deliver for their customers.
Idea Rocket, a leading whiteboard animation business located in New York, has an abundance of animated video expertise in their ranks. With Idea Rocket, talent works from the perspective of telling the brand story that resonates with consumers. Clients can expect a finished product that connects with consumers instead of talks at them. The level of relevance brought to the table is shown in Idea Rocket's ability to outperform in each campaign. Partners of this firm become as loyal as the targeted audience reached.
Brands that want to add a hint of humor to a marketing campaign will find it with The Draw Shop, which is third on the list of best whiteboard animation firms. The Draw Shop, based in Salt Lake City, Utah, has a style that uncovers the sweet spot of each venture. This translates into a product or service being seen as a game changer. Because of The Draw Shop's work, consumers do more than make a purchase, they become repeat visitors. Consequently, the company's clients realize higher sales, soaring website traffic, and increased conversions.
Digital media is an integral component for any marketing campaign. Firms on this list fully understand this aspect. The 10 Best Production offers a new strategic tool that will consistently list the top firms with whiteboard experience. Businesses that start here will not be disappointed with the caliber of professionals available. Instead, they can utilize this valuable information to determine which agency can best meet their needs.