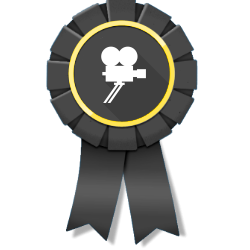 NEW YORK, N.Y. (PRWEB) August 24, 2016
10 Best Production is pleased to present Blue Fountain Media as the top winner in its August 2016 awards for Best Whiteboard Animation Firm.
Whiteboard animation is a brilliant marketing trend that is seeing a huge period of expansion as more businesses attempt to get in on the action. Whiteboard animation is an affordable way for businesses of all sizes to convey a sense of meaning to their customers in an engaging way. The entire point of digital marketing is to boost visibility and profitability, and whiteboard animation helps users do just that. There are many whiteboard animation firms on the market, and they all offer varying degrees of quality. That's why the ranking experts at 10 Best Production have started a monthly list that ranks the top 10 best whiteboard animation firms.
10 Best Production uses a method to compare different firms as objectively as possible. They measure certain metrics for each of the brands in question, and they rank the firms based on their overall effectiveness. The awards will be given at the start of every month, and the winners of August 2016 have recently been revealed. The brands listed below are the top three for this cycle.
Blue Fountain Media, the top whiteboard animation firm for August, is a company with a history of reputable services and happy customers. Their whiteboard animation services cannot be matched by any other firm, and that isn't even the only service they provide. Their services include a full range of top-tier digital marketing options. Blue Fountain Media helps to improve the quality of a brand's online reputation and visibility.
Optimum Productions, another leading whiteboard animation firm, ranked second for August 2016. Optimum Productions is best known for having an approach that treats the client like a partner in the whiteboard animation video production process. They can handle each individual step of the production process, including scripting, shooting, editing, and post-production.
10 Best Production's August list of best whiteboard animation companies was rounded out by SocialFix. Whiteboard animation has been brought to a new level thanks to the professionals at SocialFix. The brand is located in New York, and they serve both the state of New York and New Jersey. They have created whiteboard animations for many different industries, including eCommerce, food and beverage, real estate, and more.
For more information about the companies mentioned in this press release, please visit http://www.10bestproduction.