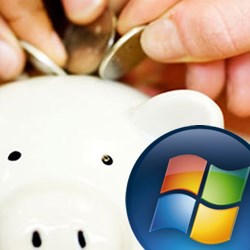 San Francisco, CA (PRWEB) February 11, 2014
Having been dedicated to web hosting review and rating for 8 years, BestHostingSearch.NET recently announced the best Windows hosting companies based on their review on the version of Windows OS, the support for .NET framework, the version of Microsoft SQL server, control panel, .NET trust level, and price.
As introduced on the site, the top 3 award winners are Arvixe, WinHost and HostGator, all of which are tested and proven to offer rich features, high performance and affordable price that is no more than $5/mo. They are carefully selected from more than 50 well-known providers.
1) Arvixe
Arvixe provides shared, VPS and dedicated hosting to meet the demands of all kinds of websites built on Microsoft technologies. Priced from $5/mo originally, the personal class shared package starts from $3.5/mo for subscribers using the coupon code BWH360.
The package comes with unlimited disk space and bandwidth, 6 hosted domains, 6 dedicated application pools, WebSitePanel control panel, Windows 2012 server, MSSQL 2012 database, ASP.NET 4.5 and Full Trust support. Besides a domain name for life, daily R1Soft backup, $100 Google AdWords credits and $75 Yahoo/Bing search credits are offered for free.
To ensure the price value and purchase security, Arvixe has a 60 days money-back guarantee with which customers are qualified to ask for a full refund within the first 60 days of their terms for account cancellation. For the cancellation of service after that period, they can still request a pro-rated refund.
2) WinHost
WinHost has 3 Windows hosting packages named Basic, Max and Ultimate, which are priced from $4.95/mo, $9.95/mo, $19.95/mo and now available from $3.95/mo, $7.95/mo and $15.95/mo respectively. The company allows both quarterly and annual billing options.
All the packages support most of the cutting-edge technologies, such as ASP.NET 4.5.1, URL Rewrite Module 2, Full Trust, remote IIS management and Windows 2012 with IIS 8. WinHost guarantees 99.9% uptime and hosts customers' websites on Dell servers with 32 GB RAM and RAID 10 disk array.
3) HostGator
The Windows hosting service from HostGator is powered by 2 upgradable packages Personal and Enterprise. With effective price starting at $4.76/mo, the packages come with both standard and advanced Windows related features, 45 days full refund guarantee, and 24x7 technical support via live chat, phone and email.
In addition, the company offers SiteBuilder website building tool with 4,500 customizable templates and a 1-click installer for quick script installation. Automatic weekly off-site data backup is also available to enhance website data security.
About BestHostingSearch.NET
It is an independent site that reviews and rates web hosting services, works out tutorials on service selection and introduces discounts and coupons.