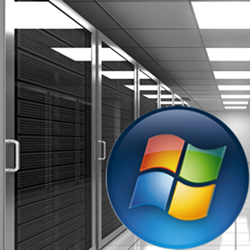 San Francisco, CA (PRWEB) March 07, 2014
The ASP.NET hosting review site BestHostingForASP.NET has named the award of best Windows web hosting on the purpose of introducing some of the best Windows hosting providers that offer the latest technologies, outstanding performance, responsive technical support and affordable price.
The company topping the recommendation list is WinHost, followed by Arvixe and DiscountASP.NET. Among the 50+ providers reviewed for the award, the three companies stand out because of their high professionalism.
1) WinHost
WinHost offers 3 plans to meet the demands of bloggers, online business owners and web developers. Priced from $4.95/mo, the primary Basic plan is available from $3.95/mo for people signing up through this promotional link. This plan includes 3 GB disk space and 50 GB monthly data transfer.
For technologies, WinHost provides Windows server 2012 with IIS 8 and supports ASP.NET 4.5.1/4.0/ 3.5 SP1/2.0, MSSQL 2012, ASP.NET MVC 5/4/3/2/1, remote IIS management and Full Trust level.
All of customers' websites are hosted on high performance Dell servers with 32 GB RAM and RAID 10 protection. If there is any problem about accounts or websites, the support team is approachable 24 hours a day, 7 days a week. In addition, for the account cancellation, there is a 30 days money-back guarantee.
2) Arvixe
Arvixe provides a full range of personal, business, VPS, dedicated and reseller hosting for Windows users. The Personal Class service is now available from $3.5/mo for visitors using the coupon code BWH360, 30% off the regular $5/mo. 1 free domain for life, daily backups, $100 Google AdWords credits and $75 Bing/Yahoo search credits are contained as extras.
Arvixe has a long feature list which includes Windows 2012 R2, MSSQL 2012, the latest .NET frameworks and libraries, 6 dedicated application pools, unlimited SSD storage, and Full Trust. Besides, the company offers 60 days full refund guarantee and 24x7 technical support via phone, live chat and email.
3) DiscountASP.NET
With data centers located in both UK and USA, DiscountASP.NET has an all-in-one Windows hosting plan. With the effective price starting at $5/mo, the plan includes not only the cutting-edge technologies, but also a 30-day full refund guarantee and around-the-clock support.
As a company attaining the MicroSoft Gold Hosting Competency Status, DiscountASP.NET gives full support to Full Trust, isolated application pool, Windows 2012/2008, ASP.NET 4.5.1, WebSockets, IIS manager, node.js, FTP over SSL, PHP 5, FastCGI, 1-click installation of .NET/PHP applications, and so on.
For more information, follow this link to read details.
About BestHostingForASP.NET
It is a web hosting review site that is specialized in reviewing and testing ASP.NET hosting services to figure out the advantages and limitations.