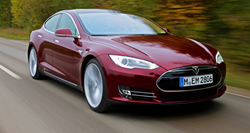 Complete Auto Loans shares the 5 best winter road trips to take with your significant other.
Seattle, WA (PRWEB) October 21, 2014
Most people think to hop in the car and take a road trip when the sun is shining and the roads are clear but with this list from the bad credit auto lender you may begin to think differently. Complete Auto Loans shares the 5 best winter road trips to take with your significant other.
https://completeautoloans.com/application-form/ – Get approved for a car loan in as little as 60 seconds.
From California to Vermont you are sure to find the perfect road trip to suite your tastes. "The amazingly gorgeous natural wonder of Yosemite covers more than 760,000 acres of land in California. Start your trip in the Yosemite Valley, hitting one-way roads that take your through landmarks, cascading falls and beautiful rock formations," says Complete Auto Loans of number four on the list. Read the full list for all five perfectly perfect winter road trips.
As an extra service, Complete Auto Loans also provides a complimentary online credit score tool which has helped drivers save thousands of dollars. Upon completing the easy online car loan application, applicants are given the opportunity to save thousands of dollars on their loan. For more information, visit Complete Auto Loans website.
About Complete Auto Loans:
Complete Auto Loans is a Seattle-based company that is dedicated to helping their customers acquire national car financing. They design and develop customized no credit financing, bad and good credit loans. Voted the best for "Quality Customer Service" and "Best National Service" by thousands of people, their finance experts focus on providing their customers with the following: information and tools available for different loan offers, how to choose the best loan that fits their budget, as well as related eligibility guidelines.