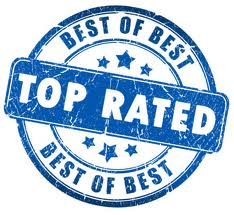 Wireless alarm systems are becoming more and more popular among homeowners - this extensive list of the best wireless alarm system companies is definitely helpful when making a purchasing decision.
Baltimore, MD (PRWEB) January 17, 2014
AlarmSystemReport's 2014 Best Wireless Alarm System Companies list provides a boatload of information about the leading wireless alarm systems in the market. The chosen alarm system companies offer a wide range of equipment and devices at affordable and reasonable prices.
First on the list is FrontPoint Security. In its review, AlarmSystemReport noted that FrontPoint Security provides 100% wireless security to home and business customers. It offers a the following alarm devices – door / window sensors, recessed door sensors (hidden in door frame), motion sensors, glass break detectors, water sensors, smoke detectors, freeze sensors, carbon monoxide detectors, garage door sensors, keychain remotes, panic pendant, touchpad additional keypad, and touchscreen keypad.
AlarmSystemReport has also included LifeShield in its list because it offers state of the art wireless home alarm systems at a reasonable price. LifeShield has wireless solutions for all home settings including houses, mobile homes, vacation properties and college dorms. The following are the wireless devices it offers – base, console, door/window sensors, motion sensors, glass break sensor, flood sensor, freeze sensor, fire sensor, wireless camera, keychain remote, yard signs, window decals, and grid extender.
Protect America is another great option for your home alarm system needs, according to AlarmSystemReport. Some of wireless alarm equipment it offers are recessed door sensors, door/window sensors, motion sensors, glass break detectors, flood/water sensors, smoke/heat detectors freeze sensors, carbon monoxide detectors, garage door sensors, keychain remotes, panic pendant, touchpad additional keypad, touchscreen keypad, and wireless secret touchpad. It also provides Pan/Tilt cameras for home and business environments.
Vivint Security, meanwhile, made it to AlarmSystemReport's list because of its use of its of latest wireless technology, touchscreen control panel, and affordable home automation. Its range of equipment includes Go!Control Two-Way Touchscreen Panel, Door/Window Sensors, Motion Detectors, Recessed Door Sensors, Glass Break Sensors, Smoke Alarm, Key Fob, Carbon Monoxide Alarm, Secondary TouchScreen Panel, Fixed Wireless Camera, Pan/Tilt Wireless Camera, Wireless Light Control, Z-Wave Door Lock, and Z-Wave Thermosta. It also provides two-way voice capabilities. Aside from this, it offers surveillance solutions such as fixed wireless camera and pan/tilt wireless camera.
The last alarm system company to make it on AlarmSystemReport's list is ADT Security. It offers a number of different types of equipment and equipment packages that can be customized to meet specific needs. Equipment offered includes control panel, door/window sensors, motion detectors, smoke/heat detector, carbon monoxide detectors, glass break detector, safewatch cellguard, flood detector, outdoor siren/strobe, and keychain remote.
AlarmSystemReport's wireless alarm system reviews include an overview of the alarm company, a full review of the wireless alarm system, and details on pricing and available discounts. It is recommended to read the whole review published online.
About AlarmSystemReview.com
As the premier source of latest information on alarm systems, AlarmSystemReview.com provides in-depth review of the leading alarm system companies in the United States. The review site aims to give consumers an idea of what different home alarm systems are all about and to let average buyers know about the pros and cons of each of them.