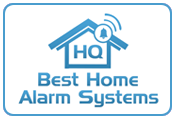 Washington, DC (PRWEB) July 02, 2013
BestHomeAlarmSystemsReviews.com has made it easier for thousands of shoppers when in the market for a home security system. The independent reviews and educational materials that the third party reviews site publishes helps consumers identify what features are important. What's more, consumers can compare features and services across multiple home security providers. Recently completing their detailed home security systems reviews, the staff at BestHomeAlarmSystemsReviews.com has published their top picks for the best wireless home security system with 24x7 monitoring services. To see the results of the 2013 top rated wireless home security systems, please visit the independent reviews site online at:
http://www.BestHomeAlarmSystemsReviews.com
The senior editor for BestHomeAlarmSystemsReviews.com, Mike Bristow, stated, "Wireless home security systems are becoming the new standard. A difficult installation process that requires running wires behind drywall are in the past. Of the consumers that the staff interviewed, the majority of them preferred the conveniences that come with a wireless home security system like being able to transfer it to a new home or easily expand it by adding new sensors."
At the top of the list is FrontPoint Security, the Virginia-based home security company that provides nationwide coverage. FrontPoint Security is unique in the fact that they offer 100% cellular monitoring services along with a wireless home security system. They are the only company that the BestHomeAlarmSystemsReviews.com team researched that offers this combination. Their solution is a true 100% wireless solution. FrontPoint Security is well-known for providing outstanding customer service and it is reflected in the Better Business Bureau rating which is one of the highest in the home security industry.
To view the rest of the competition and to see how FrontPoint Security compares, please visit BestHomeAlarmSystemsReviews.com,.
About BestHomeAlarmSystemsReviews.com
BestHomeAlarmSystemsReviews.com conducts annual reviews of the dozens of home security systems companies. Each year the analysts assess the home security companies on over twelve different aspects and rate them accordingly. Once those results are compiled, the home security systems companies are then ranked and the results are published online. The goal of the independent reviews site is to help consumers find the best home security system for their home and family.