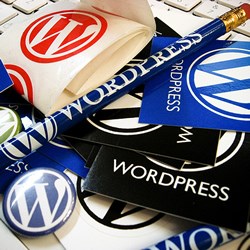 San Francisco, CA (PRWEB) January 29, 2014
The independent WordPress resource site WPMatter has announced the award of the best WordPress plugins for business websites based on their experience in installing and using 100+ plugins on a sample website and the review on functionality, compatibility, downloads and user rating.
The editors at WPMatter claim that the plugins recommended are designed to make online business websites a quick success with a high level of security, fast page loading speed and complete social marketing strategies. Below are the top 5 ones, all of which are free of charge, available for downloading at WordPress.org.
1) Google Analytics for WordPress
This plugin enables users to get full control over their blogs by tracking the whole website with a large number of metadata. It allows tracking outbound links, site speed and downloads, and supports the usage of multiple variables, including author, single category or multiple categories, post type, logged-in users, publication year and tags, which helps users set up and adjust business strategies according to real statistics.
2) Akismet
With more than 18 million downloads, Akismet is a popular tool for protecting websites from comment spam by checking every comment through the Akismet web service to figure out whether it is trustworthy. It prevents broken links, malicious advertisements and some other harmful comments from impacting the quality and reputation of online businesses. The current version 2.5.9 requires WordPress version 3.0 or higher.
3) Digg Digg
Digg Digg is a social sharing plugin which can be used to promote businesses over social networking. It adds a floating bar at the top or the bottom of the post with all-in-one sharing buttons for Twitter, Facebook Share, Facebook Like, Google +1, LinkedIn, Pinterest, Tumblr, StumbleUpon, Buffer, and so on.
4) BackUpWordPress
BackUpWordPress is developed to add an additional layer of data security to WordPress powered websites. The plugin backs up the entire site including the database and all other files on a customized schedule, works in low memory environments, and runs on both Linux and Windows servers. It protects the private business information and product information from being damaged in hacks and attacks.
5) W3 Total Cache
W3 Total Cache is a caching system designed for web performance optimization. It improves browsing experience by caching browsers, pages and databases for faster speed, reducing the download times and providing transparent content delivery network integration. For business websites, it also helps in increasing the conversion rates.
Follow this link to read detailed information about the best WordPress plugins for business.
About WPMatter
Powered by professionals having worked on WordPress related issues for more than 7 years, WPMatter is a site that introduces WordPress tutorials and hosting services based on their own skills and knowledge.