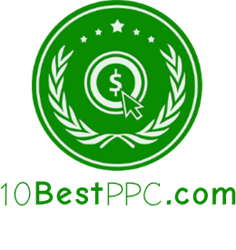 BOSTON, Mass. (PRWEB) July 18, 2016
10 Best PPC is thrilled to announce the arrival of a new monthly award: Best Youtube PPC Management Firm. This award acknowledges firms that excel in providing clients with pay-per-click (PPC) services that help optimize their conversion rates in the online realm. Here is more information about the firms that topped the list by reviewing the following information:

Pixability: As a top Youtube PPC firm, Pixability excels in making strategic use of important social media platforms such as Twitter, Instagram, Youtube, and Facebook. The company maintains headquarters in Boston, Massachusetts and also has additional offices in New York City, San Francisco, Chicago, and London. The company excels in handling a broad range of advertising concerns, including Youtube performance, Youtube management, business impact measurement, campaign management, and targeting. Some of the companies that have made use of Pixability's services include Taco Bell, Walgreens, Chanel, Schick, Omnicom Group, L'Oreal, Michael Kors, iProspect, Blue Chip, Zenith Optimedia, HBO, Avon, and Media Networks, Inc.
Niddocks: Like Pixability, Niddocks made the list of best Youtube managment firms because it excels in providing clients with exceptionally effective marketing services. In recognizing that Youtube generates billions of views every day, the professionals of Niddock work with diligence and dedication to connect the client to the customer through this social media channel. Specifically, the professionals of Niddocks create PPC ads that incorporate relevant key phrases based on the user's video search. The ads shown to the user will encourage her or him to click over and discover more about a specific service or product. By consistently delivering this type of exceptional advertising service, the Niddocks professionals help their clients attain an excellent return on investment.
Clicky Media: Clicky Media is leading Youtube PPC managment firm that excels in providing clients with top notch advertising services. The ads used by the team help clients maximize the dollars they devote to advertising so that they can optimize their website traffic. By consistently targeting PPC ads to the right channels, the representatives of Clicky Media excel in boosting the client's conversion rates. In addition to creating these ads, the techies of Clicky Media do the research necessary to determine where they should be placed to ensure an optimal return on investment.
For more information about the award winners, visit http://www.10bestppc.com.