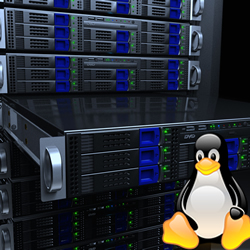 San Francisco, CA (PRWEB) April 05, 2014
The web hosting review site BestVPS.us has awarded BlueHost as the best cheap Linux VPS hosting provider based on a series of criteria including price, the amount of server resources, flexibility, control panel, technologies, performance and technical support. The selection is backed by direct experience of using more than 50 VPS hosting platforms.
As a large provider of virtual private servers, BlueHost has released 4 upgradable VPS hosting plans which are allotted with different amounts of disk space, bandwidth and CPU cores. The regular price of the plans starts from $29.99/mo. Since a discount is available, subscribers signing up through this promotional link have access to a 50% discount for the first month which reduces the price to $14.99/mo.
With this low price, the primary Standard plan includes 1 CPU core, 2 GB RAM, 30 GB SAN storage, 1 TB bandwidth, 1 dedicated IP address and 1 free domain name. The company allows adding additional storage, so customers can arrange their resource dynamically depending on the usage.
BlueHost VPS hosting service is fully managed. All of the virtual private servers are pre-installed with CentOS 6, Apache web server, PHP 5.4, MySQL 5.5, Perl 5.10, Python 2.6.6, Ruby on Rails, PostgreSQL, and so on.
For the configuration of account, billing information and every other feature, an enhanced cPanel is available. Besides the management tools included in the shared solution, the improved interface also has some special tools for VPS management. In addition, the WHM control gives customers the ability of reselling hosting service as well as the administrative access to the back end of cPanel.
Some other highlighted features of the VPS hosting from BlueHost are:
1) Multi-server management which enables customers to manage multiple virtual private servers or even shared and dedicated hosting services from a single interface.
2) Access control which supports to create separate passwords for the access to specific aspects of the account.
3) Root access which provides customers complete access to the server.
4) Instant provisioning which takes seconds to get a virtual private server provisioned.
5) 30 days full refund guarantee which brings the purchase security to the next level.
BlueHost builds its own servers and data centers to ensure that the hosted websites run in a secure, fast and reliable environment. Using UPS power to guarantee the maximum uptime, the company also utilizes CloudFlare CDN for speeding-up. Besides, the open source technologies like OpenStack and KVM further contribute to a good experience.
The technical support from the company is obtainable 24 hours a day, 7 days a week via phone, live chat and email. Both basic and advanced topics are promised to receive a solution in the shortest time possible.
For more information, follow this link to get details about the award.
About BestVPS.us
It is a review site doing deep research into popular VPS hosting services in the market to figure out whether they are reliable, cost-effective and fast.