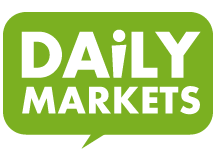 We discovered deals that offer up to 6% cash back, and card offers with up to 30,000 bonus points and up to $200 in signing bonuses.
New York, NY (PRWEB) March 03, 2014
DailyMarkets.com, a leading US personal finance website that helps consumers save smart daily, has just announced the winners of the Best Credit Cards 2014, allowing consumers to find the best credit cards to meet their spending needs and reward them with the best bonuses.
"We have picked the winners of Best Credit Cards 2014 based on the advantages they provide to cardholders, making this annual list a must-read for those looking for the top credit card deals in 2014," says Grace Cheng, co-founder and CEO of DailyMarkets.com.
The list of Best Credit Cards 2014 includes not only one but several credit cards in a number of categories such as cash back, rewards, balance transfer, business and so on, meaning that whatever people are looking for in a credit card, DailyMarkets.com can help them find the best deal.
"Here at DailyMarkets.com, we do a proprietary search of hundreds of current credit cards in the US market to find those with the best benefits for consumers, from low balance transfer and purchase APR to the best reward programs," explains Grace Cheng. "Amongst the top credit cards, we discovered deals that offer up to 6% cash back, and card offers with up to 30,000 bonus points and up to $200 in signing bonuses."
The seven categories in the Best Credit Cards 2014 list are as follows:
Cash back credit cards – These provide cardholders with cash rebates on daily purchases, which is essentially like receiving a discount by shopping with their card. Many consumers prefer this because they receive their reward through direct cash rebates. Amongst the cards DailyMarkets.com has selected in this category, many offer a signing bonus of $100, and the top rated card gives users an impressive 6% cash back in certain spending categories. Many of the top ranked cash back credit cards also has no annual fee for the first year.
Hotel and airline credit cards – These are most advantageous for frequent travelers, providing cardholders with rewards not only for making bookings with certain hotels and airlines, but also on their daily purchases. The top-rated card in this category rewards new sign-ups with 30,000 bonus points when spending $1,000 within the first 3 months. Several winners in this category offer cardholders 2 air miles for every $1 spent on any purchase. Further benefits include waived baggage fees, access to club lounges and no annual fee for the first year.
0% balance transfer credit cards – These cards can help consumers who have an existing credit card or store card debt. By consolidating debts with a card which has an introductory 0% balance transfer APR, cardholders can pay off debt interest free, getting their credit rating back on track. Some of the best 0% balance transfer credit cards in this category offer up to 18 months 0% introductory APR on balance transfers, meaning cardholders have a year and a half to try and eliminate any debts, interest free.
Best Rewards cards with no annual fee – Rewards credit cards are a popular type of credit card because they allow cardholders to gain points for their purchases, which they can then redeem for a number of rewards such as air tickets and gift cards. The top rewards cards in this category not only offer users the best points and rewards but also have an introductory no annual fee, saving cardholders even more money. Those who like to dine will be able to take advantage of the double points earned for every dollar spent on dining with the winners in this category.
Business credit cards with no annual fee – One of the winners in this category offers lets business owners earn 5% cash back when purchasing essentials such as office supplies, cable services, and telecom services, and also offers 20,000 bonus points to new sign-ups. All business credit cards here also have the added advantage of no annual fee, which in some cases extends to additional credit cards assigned to employees within the business.
Student credit cards – These give students the chance to build up a good credit rating and also offer rewards such as cash back or a points system in which cardholders can earn rewards on what they spend. The top rated student credit card offers cardholders 5% cash back on quarterly rotating categories, as well as between 5 – 20% cash back when shopping online with selected retailers.
Credit cards for bad or no credit – These cards are for people who have low credit scores and who want to rebuild their credit. The winner in this category allows new cardholders free enrollment in a service which helps them monitor and understand their credit.
DailyMarkets.com readers can also easily search and compare mortgage rates and insurance rates such as auto insurance rates, real-time, so they can be saved the hassle of going through multiple sites, thus saving them precious time.
About DailyMarkets.com
A leading US personal finance site founded in 2008, DailyMarkets.com was co-founded by Grace Cheng, one of the people named as the 'new kids in cyberspace' by Financial Times in 2007. With a comprehensive personal finance section and special emphasis on educating US consumers about credit cards, DailyMarkets.com is a great site for helping consumers find the best credit card for their needs. For more information, visit DailyMarkets.com.