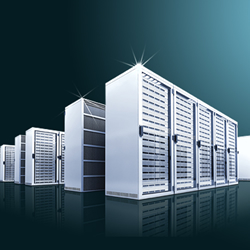 A good dedicated server can save businesses from troubles and help them gain a faster success.
San Francisco, CA (PRWEB) April 02, 2015
The web hosting review site LinkedHosts today announced the award of the best dedicated server hosting. The providers receiving the award are BlueHost, HostMonster and HostGator. They have been offering dedicated servers for years with the support of world-class data centers.
All of the 3 web hosts provide multiple plans to make sure that customers have enough choices to meet their demands. Besides, discounts are available for reducing the hosting fees.
1) BlueHost
BlueHost builds and operates 3 data centers with the investment of millions of US dollars per year. The company has 3 dedicated server hosting plans which are priced at $149.99/mo, $199.99/mo and $249.99/mo regularly. As there is a 50% discount available through this exclusive promotional link, the effective prices of the plans are $74.99/mo, $99.99/mo and $124.99/mo respectively.
Currently, BlueHost is giving an upgrade to the primary Standard plan. The upgraded configuration includes 4x2.5 GHz CPU, 1 TB mirrored disk storage, 4 GB RAM and 5 TB bandwidth. 1 domain name and 3 dedicated IP addresses are also offered. Users in need of more storage can increase available storage within cPanel at any time.
2) HostMonster
Built with cloud technology, HostMonster dedicated servers are flexible and can be provisioned instantly. Being available at a price starting from $74.99/mo, the servers are all running CentOS 6.4 operating system, Intel Xeon processor and RAID 1 protection. The 24x7 managed support ensures that issues can be addressed in a short time.
HostMonster dedicated servers come with a minimum of 2 CPU cores, 4 GB RAM, 500 GB disk storage, 5 TB bandwidth, 3 MB cache and 3 IP addresses. Additional storage can be purchased at $50/mo per 500 GB.
3) HostGator
HostGator uses several data centers to offer managed dedicated servers. All Linux servers are equipped with cPanel, WHM control, IPTables firewall, Apache web server, and multiple programming languages. With a 40% discount available, the prices of the servers are as low as $105/mo.
The basic servers include 2 CPU cores, 4 GB RAM, 500 GB RAID 1 storage, 10 TB bandwidth and 2 dedicated IPs. Besides, HostGator cooperates with multiple bandwidth providers to create a fully redundant network to prevent any network failure.
For detailed information about the best dedicated server hosting providers, visit https://linkedhosts.com/best-dedicated-web-hosting/.
About LinkedHosts
LinkedHosts is a comprehensive web hosting review site established with the goal to help visitors find proper shared, VPS or dedicated servers.