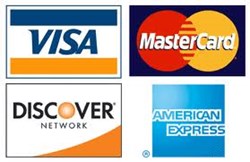 The worst processors can destroy your business before it has a chance, the best processors lift you up and can help your business soar...
Denver, CO (PRWEB) July 17, 2013
In addition to the eagerly anticipated "2014 10 Best Processors List" RateCreditCardProcessing.com has announced that for a limited time all visitors to its website can sign up to receive its free 'Explosive Growth Strategies Series'.
Delivered via email, the series is filled with timely and proven-effective actionable tips, tricks and techniques small businesses can implement now to spur growth, reduce unnecessary fees and increase their profits in today's difficult economy.
RateCreditCardProcessing.com officials say the series is the next step in the company's mission to provide the information businesses need to prosper. Already, the company has become well-known for delivering 100% customer driven reviews and feedback on today's most popular credit card processing services - trusted reviews that have helped make it the essential online stop for a business owner researching merchant services to start accepting credit card payments.
On the the website, visitors can find reviews of over 30 major payment processors and gateway services, including Merchant Warehouse, MerchantPlus, E-Commerce Exchange, Intuit, Authorize.net and others. while real customers are provided the opportunity to share their experiences with others.
In addition, visitors are treated to a wealth of information on how payment processing works, how to reduce unnecessary merchant fees, avoiding hidden fees, the best swipe terminals, and the eight benefits businesses can receive by accepting multiple payment types, which include among other things:
1. Increased customer satisfaction. Customers simply expect modern businesses to provide means to allow for credit card acceptance. The processing provides a hassle free, fast way of payment. Customer satisfaction surveys have been shown to be directly impacted by the ease and simplicity of a sales funnel and payment acceptance methods.
2. Increased impulse purchases. Data shows that customers are more inclined to resort to impulse buying when paying with plastic. When the impulse is experienced, knowing that the credit card can make the purchase possible lowers the resistance to making quick judgment purchases. Paying with cash, literally handing over the bills has been linked in brain scans to cause pain impulses that paying by credit card does not cause.
3. Increased sales potential. If a potential customer is forced to withdraw cash instead of using a card as payment it can cause the loss of sales. While the prospect is getting money, they have time to reconsider the offer, be approached by competitors or to simply forget about their urgent need for the service or product.
To learn about the other five benefits, sign up for the free explosive growth strategies series or to find out which merchant services, based on consumer feedback reviews, made the '2014 Best Credit Card Processor Top 10 List' visit: http://www.ratecreditcardprocessing.com
ABOUT RATECREDITCARDPROCESSING.COM
RateCreditCardProcessing.com believes that accurate research is the best way for businesses to choose a credit card processing company, and proper research begins with what actual customers are saying.
That's why all of the company's reviews are submitted by visitors who want to share their experiences. RateCreditCardProcessing.com delivers the good, the bad and the ugly experiences so that visitors can make their own informed decision on which service is best for them.
In addition, the company's reviews of merchant services are ordered solely by customer rating and the company does not accept advertising in order to avoid being unduly influenced by any one company.