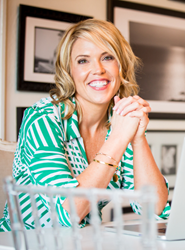 CHARLOTTE, N.C. (PRWEB) August 16, 2018
The 2019 edition of The Best Lawyers in America© has recognized Lori Keeton for her work in Municipal Law and Municipal Litigation.
Best Lawyers is the oldest and most respected peer review publication in the legal profession. For more than 30 years, it has relied on exhaustive peer review surveys to compile its rankings. The surveys go out to tens of thousands of leading lawyers, who then confidentially evaluate their peers. Attorneys are not allowed to pay any fee to participate or be listed. For the 2019 edition, more than seven million votes were analyzed and less than five percent of practicing attorneys in the U.S. made the cut.
Ms. Keeton has been practicing civil litigation since 1998. She has defended numerous police officers and public officials in various claims of constitutional violations in federal and state courts. In addition, she assists businesses in analyzing their litigation risks and adopting appropriate plans to mitigate such risks.
Ms. Keeton received the same recognition from The Best Lawyers in America© in 2018 as well as being named to the 2018 Super Lawyers list and the 2018 edition of Business North Carolina's "Legal Elite." She was also recently selected as an honoree for the 2018 Leaders in the Law awards hosted by North Carolina Lawyers Weekly.