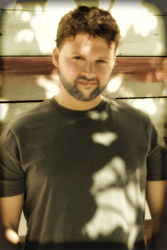 This song is a hip and powerful rap song that answers the basic questions on every woman's mind about her relationship!
Chicago, IL (PRWEB) July 01, 2014
Sarantos Debuts 1st Rap Song- 'Why' to his fans hip hop music delight and just in time for the summer!
Sarantos drives down a different lane releasing his 1st rap hip hop song called 'Why' that will astound his followers. 'Why" is an intense rap song about love and expressing to the love of your life why you are in love with them.
Even with a demanding schedule, Sarantos continues to knock out radio interviews in the states as well as internationally possibly making him one of the quickest uprising new artists out there today.
Sarantos unique song hits have certainly grasped the media's attention around the world, winning the support of new fans each time a new monthly song or video is released.
With consistent successful song and video releases, Sarantos is now prepping to perform in multiple venues in the states along with his talented band. Soon enough you will be seeing Sarantos posters all over town marketing his next gig!
This multi-genre artist continues to surprise his fans and expanding his music variety by releasing his 7th song 'Why', an intense rap song about love and finding the right person to express why you are in love. The music video is scheduled to be released on July 8th, 2014.
Sarantos' has a strong motivation with his musical passion to raise money for charity. 33% of any music-related sales profits are going straight to charity. For "Why", Sarantos has chosen the Aesthetic Surgery Education and Research Foundation (ASERF).
"This is a hip and powerful rap song that answers the basic questions on every woman's mind about their relationship. Why does he love me? Why does he put up with me? Why does he stay here? Does he care for me? Does he really love me?" says Sarantos. "The answer is lengthy and before he met you, he couldn't tell anyone why...but now he can and does tell her why."
Chicago's very own music artist has been gaining followers ever since his first song debut back in January 2014.
Internationally, the buzz has continued to spread and Sarantos music has received over 850,000 radio airplays. His fan list continues to grow exponentially.
The social media realm has continued to embrace this rising star. In addition to the attention of over 1.4M fans on Facebook and Twitter, Sarantos has now done many radio interviews throughout the world. All this commotion started when his 1st song "Not Where I Wanna Be" was released worldwide on January 2nd, 2014.
Sarantos strives to inspire people with his songs and lyrics. Music is always on his mind and Sarantos has written over 2,000 songs. Sarantos' music has received rave reviews so far from industry insiders, and he relishes this chance to pursue his lifelong dream.
Sarantos unique sound has been best described by industry insiders as "An emotionally powerful vocal style masterfully united with music that is a fusion of classic 80s rock blended with modern soft rock and pop music!"
A new song will be released the 1st Tuesday of every month to tease his fans. Then a new music video on the 2nd Tuesday of every month, a new Funny video of the month on the 3rd Tuesday of every month and a new Whiteboard video on the 4th Tuesday of every month. This will go on for the entire year! The CD will then be released on
November 18th 2014.
Sarantos has always been inclined to help people in need and is proud to launch this CD as a way to donate a significant portion of proceeds to charity, hopefully inspiring other artists to do the same. The 11 charities chosen for each album song include American Lung Association, Make-a-wish Foundation, American Heart Association, St Jude's, Hellenic Academy, ASERF, American Red Cross, Children's Hospital of Chicago, Chicago Medical School, Thanioton Society & the Cystic Fibrosis Foundation.
The website, Melogia (which in Greek means "with words") was established by Sarantos, an aspiring singer and song writer.
Website
http://www.melogia.com
Sarantos Facebook artist page:
https://www.facebook.com/Sarantosmelogia
Sarantos Twitter:
http://www.twitter.com/sarantosmelogia
Sarantos iTunes:
https://itunes.apple.com/us/artist/sarantos/id784136489?ign-mpt=uo%3D4