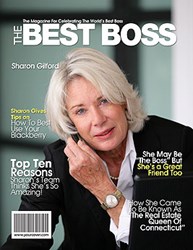 Our boss loved it! He was so happy and excited, he could not stop smiling at it!
Wilton, CT (PRWEB) September 30, 2013
National Boss' Day was originally registered in 1958 and was officially proclaimed by the Illinois Governor four years later in 1962. Hallmark began offering cards in 1979 but really began to push the holiday in 2007 when they increased their line by 27 percent. (Info courtesy of Wikipedia.)
Recognition of the holiday has grown over the last several years and YourCover is happy to announce that its Best Boss personalized magazine cover continues to be a best selling Boss' Day gift during the weeks leading up to this holiday.
Employees and staff members who would like to hold true to the original intent of the holiday, which is to thank their bosses for being kind and fair throughout the year, can find an appropriate and unique Boss' Day gift at YourCover. To make a magazine cover, the employees need one photo of their boss. After uploading the photo to the Best Boss magazine cover template, the headlines are then personalized to be all about the boss, the office, the co-workers and any special memories of working together.
If there are several 'bosses' in an office, a magazine cover can be made for each one since each cover is as unique as the person starring on the front. The affordability of YourCover makes it easy to create multiple covers and still say within budget. Employees needing a last-minute Boss' Day gift can purchase the photo file download. This is an image file that is delivered instantly on the order thank you page and can be printed immediately at the office or local photo shop. YourCover can also print and frame the magazine cover for shipment so that the Boss' Day gift arrives ready for giving.
YourCover's Best Boss magazine cover is the easy, fast and affordable solution when searching for a unique, personalized or last-minute Boss' day gift.