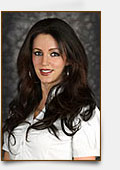 Los Angeles, CA (PRWEB) November 17, 2014
Best Los Angeles dentist, Dr. Poneh Ghasri, is now offering a special promotion for whitening treatments. Patients can choose from three different offers. First, patients can opt for the summer teeth whitening special, which gives them in-office, chair-side professional whitening for just $89 instead of the regular price of $250. Patients can also visit Dr. Ghasri for a Zoom whitening special at the price of $195, giving them considerable savings off the regular price of $650. Finally, new patients can get complimentary in-office whitening with a new patient exam, X-ray and paid cleaning, and some patients may find that their PPO covers all of their costs. With each of these offers, some restrictions may apply. Patients can learn more by contacting the office of Dr. Ghasri, expert in porcelain veneers in Los Angeles.
Teeth whitening is a fast, convenient way for patients to enhance their looks. In just a single session, patients can receive reduction or elimination of stains caused by:

Smoking
Heavily pigmented foods
Red wine
Coffee
Tea
Other lifestyle factors
Although teeth whitening is often effective for superficial stains affecting the outside of teeth, it cannot address discoloration caused by internal tooth decay. In those cases, Los Angeles cosmetic dentist, Dr. Ghasri, may recommend another treatment, such as porcelain veneers, Lumineers or crowns.
Professional teeth whitening offers a number of advantages over store-bought teeth whitening products. Because professional whitening uses stronger bleaching gels than store-bought kits, it produces faster, more dramatic results that last longer. The activation method, which involves chemical activation or light activation depending on the treatment, is also key in the professional process. Supervision by Dr. Ghasri helps guard patients against side effects, such as teeth sensitivity.
About Dr. Poneh Ghasri, Expert in Teeth Whitening Los Angeles
Los Angeles cosmetic dentist, Dr. Poneh Ghasri, is a neuroscience graduate of UCLA who also received her Doctorate of Dental Surgery at the same university. As a reputable provider of cosmetic dental care to Los Angeles residents, Dr. Ghasri is known for her empathetic approach to treating patients. In addition to teeth whitening, Dr. Ghasri offers veneers, Lumineers, crowns, dental implants and other cosmetic options at her office.