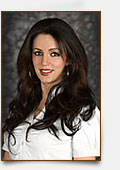 Los Angeles, CA (PRWEB) July 07, 2015
Dr. Poneh Ghasri, cosmetic dentist in Los Angeles, is now offering a special promotion on teeth whitening treatments. A professional teeth whitening is one of the fastest, easiest ways to brighten a smile. Stained teeth can add years to a person's appearance, as well as they can decrease smile satisfaction and confidence. With the right teeth whitening treatment, patients can restore a more youthful appearance and boost their confidence.
For a limited time, Dr. Ghasri is offering dramatic savings on various teeth whitening treatments, including:

Chairside teeth whitening at just $89 compared to its usual cost of $250
Zoom whitening, at just $195 for promotion compared to its usual of $650
New patients can take advantage of a complimentary whitening session that is included with a paid new patient exam, cleaning and dental X-rays. In-office whitening and Zoom whitening treatments are the fastest, safest and most effective whitening treatments available today. Dr. Ghasri applies them right in her office and uses a special light to activate the prescription-strength whitening ingredients. Teeth can be eight or more shades lighter by the end of a single whitening session.
Once the whitening process is complete, good dental hygiene and healthy habits can keep them looking their best. Some patients may benefit from periodic touch-up treatments, which can maintain their desired shade and eliminate new stains.
Dr. Ghasri works with a team of dentists and dental specialists at this Los Angeles dental practice to provide comprehensive dental care to all of her patients. Patients can have advanced periodontal treatments, the latest orthodontic treatments and restorative treatments from Dr. Ghasri, also. Complex cosmetic and restorative treatments are also available, such as smile makeovers and full mouth reconstructions. Patients can benefit from high-quality dental care that is completely personalized for their needs. According to Dr. Ghasri's team, "We believe that dental care, like all health care, should take a more proactive approach."
About Dr. Poneh Ghasri
Dr. Ghasri is a graduate of UCLA. After earning her degree in neuroscience, Dr. Ghasri completed her DDS at UCLA School of Dentistry. She has continued her studies in the field of cosmetic dentistry, including advanced certification programs in Lumineers, Invisalign and cosmetic implants. She performs smile makeovers, porcelain veneers and other cosmetic and restorative treatments, as well. She is considered one of the best in the dentistry field. She also offers options for restoring damaged, broken or chipped teeth. You can visit the office for emergency cases, including knocked out teeth or severe toothache.