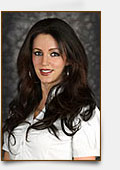 Los Angeles, CA (PRWEB) May 08, 2015
Best cosmetic dentist in Los Angeles, Dr. Ghasri, and the team at Sunset Plaza Dental, are now offering numerous specials that allow patients to put their best smiles forward at a reduced cost.
Sunset Plaza Dental is now offering several special promotions to help patients get their smiles ready for summer. Summer is a great time to brighten, freshen and renew your look. Your smile may just be one of the most noticeable aspects of your look.
These specials include:

A free consultation is combined with a free teeth whitening, up to $1,000 off treatment costs and free dental records, including X-rays, photos and dental impressions.
Treatments are available for just $2,495 and includes the free consultation.
Patients can take advantage of in-office teeth whitening for just $89.This is a dramatic discount from the usual price of $250.
Free consultations allow patients to learn more about Lumineers, which are a special type of no-prep veneer. Dr. Ghasri can use Lumineers to correct many dental flaws. The free consultation can be the first stop on the road to a gorgeous new look.
One-hour Zoom Whitening is available for just $195, a big discount from its usual price of $650.
New patient specials are also available. New patients are welcomed into the office with their choice of one of two different specials. The first special includes a complete dental exam with X-rays and a teeth polishing treatment for just $49. The other special includes a free teeth whitening treatment with a paid new patient exam, including X-rays and cleanings.
About Sunset Plaza Dental
Los Angeles teeth whitening expert, Dr. Poneh Ghasri, works with a team of highly skilled dentists and dental professionals to provide patients with leading-edge treatments in a boutique-style state-of-the-art practice. According to the team, "We believe that dental care, like all health care, should take a more proactive approach. We provide annual dental X-rays, perform regular oral cancer screenings, regular dental cleanings and routine exams, and we stress preventative care measures, such as dental sealants, proper brushing, flossing and rinsing."