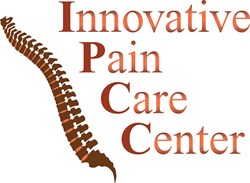 Dr. Daniel Burkhead has been named one of the best Las Vegas pain management doctors and offers over 50 different treatment options.
Las Vegas, NV (PRWEB) August 14, 2013
Las Vegas pain management doctor Daniel Burkhead, MD, has been named to Best Doctors by Vegas Seven Magazine. Dr. Burkhead offers comprehensive pain treatments including both medication management and interventional procedures. The practice has two locations and accepts over 50 insurance plans. For more information and scheduling, call (702) 323-0553.
The magazine Vegas Seven utilized a unique method of identifying the top pain management doctors in Las Vegas. They actually had the firm Consumers' Checkbook survey doctors throughout the greater Las Vegas area to vote who he or she "would consider most desirable for care of a loved one."
This is not the first time Dr. Burkhead has been voted a top Las Vegas pain doctor. In addition, he has received the Patient's Choice award, which is voted on only by patients. For that award, patients take into consideration doctor skill, bedside manner, time spent with patients and also treatment from the office staff as well.
Treatment with Doctor Burkhead entails customized care, and may include medication management and interventional procedures. He has been practicing for a dozen years, and is Board Certified as well as being a member of numerous professional societies.
He practices out of two offices, including one located in Las Vegas and the other in Henderson NV. Most PPO insurances are accepted along with Medicare, Workmans Compensation, Personal Injury and Self Pay.
For more information and scheduling with the premier pain management doctor Las Vegas trusts, call (702) 323-0553.