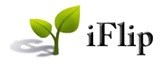 It is truly amazing how well this iFlip Real Estate system works…
Campbell, NY (PRWEB) October 17, 2013
Real estate investor, Cameron Dunlap, releases iflip 2.0, which could arguably be one of the best property management software platforms around. Several investors agree
Real estate investor and foreclosure expert, Cameron Dunlap, announces the release of iFlip 2.0 and claims, "it's the best property management software around." According to Cameron, he's not the only one to feel this way either as hundreds of real estate investors subscribe to iFlip. The reason? Save time and make more money.
Real estate investors are always looking for ways to save time and money. And this is exactly what iFlip was designed to do. Created by Cameron himself, iFlip 2.0 is a property management platform that does a number of things that assist real estate investors.
It helps real estate investors find homes easier by attracting bird dogs, who are in essence property hunters who are paid when they find a great deal. It trains all these bird dogs so the investor doesn't have to, keeps track of them, and manages all the properties that are submitted saving the investor hours of time.
Mark B, an iFlip user and investor says, "I'm iFlip for life! I've used four or five other program that charge much more but delivered much less. The thing that distinguishes iFlip from the rest is the fact it does what it says and beyond…"
Richard who is another iflip user and investor says, "Currently I have 119 bird dogs here in Omaha alone and more properties coming in than we can handle. It is truly amazing how well this iFlip Real Estate system works…"
iFlip 2.0 is unique in that it was created by an investor for investors which is why many iFlip users believe it to be the best property management software available.
Some of the other features of the new iFlip 2.0 software include easy website builder, advanced email marketing system, smart calendar, task manager, rehab commander, social media blitz, offer generator, proprietary deal flow process, and more.
Those interested in learning more about using one of best property management software platforms in their business should visit http://www.ifliprealestate.com