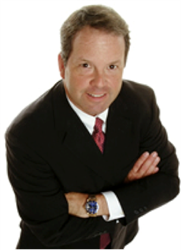 I now have a plan that I can follow and all the resources I need to succeed!
Chicago, IL (PRWEB) April 13, 2014
One of the top real estate investor trainings in the country, the Vacant House & Foreclosure Summit, is excited to announce its next event being held in Chicago, IL on June 6th, 7th, and 8th, 2014.
Cameron Dunlap and the Vacant House & Foreclosure Summit are returning to Chicago early this summer for 3-days of no B.S., what's-working-now training that will show attendees how to take advantage of the best real estate investments available today.
Whether a property is personally owned or bank-owned, investors across the nation must understand the do's and don'ts when it comes to making money as a real estate investor. At Cameron's 3-day workshop style event, he shares with the attendees his exact strategies for investing in vacant property.
A recent attendee, Jack Schnooder said of his experience during this 3-day event, "I was completely and utterly impressed with the quality and quantity of training that I received when I attended the Vacant House & Foreclosure Summit. I came in with numerous questions in regards to my personal business, and I'm leaving with every answer I needed and some I never thought to think about too. Not to mention I now have a plan that I can follow and all the resources I need to succeed!"
Not only does Cameron teach specific strategies at this 3-Day conference, but he's also invited an extremely successful, local closing agent to discuss the marketplace as well as breakdown exactly how investors can successful work with title agents. This session alone is sure to take the fear and nerves out of the closing process so investors can do more deals and cash more checks confidently.
Cameron stated, "During this power packed weekend I'll be giving those in attendance everything they need to succeed in today's marketplace as a real state investor, but perhaps one of the greatest benefits of attending this 3-day event is the networking." With some of the areas most successful will be in attendance there is no telling how many life long business and personal relationship those in attendance will make.
Those interested in learning more about the Vacant House & Foreclosure Summit can visit the site below and see how they can get their ticket price waived and attend for free, http://www.TimeWithCam.com.