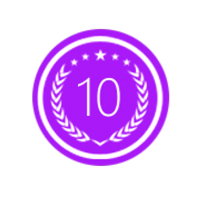 SAN FRANCISCO, Calif (PRWEB) December 13, 2016
10 Best PR is proud to announce the winners of its Best Travel PR Agency awards for December 2016, naming Mango PR as the top recipient.
The public relations industry is one that has grown quite a bit in the recent years thanks to the prevalence of digital communication technology. Therefore, 10 Best PR has made it their mission to release a list of the best PR firms that work primarily within the hospitality and travel fields. Most PR campaigns for members within those industries are usually either social media or search engine advertising campaigns. And such services are incredibly valuable to travel and leisure brands trying to find success in the competitive field of travel.
10 Best PR has promised to update their rankings at the start of every month, and they have made such a pledge to ensure the industry remains up to date on the most valuable service providers in the industry. They use complicated systems for weighing the top 10 candidates, and they have already released the winners for December of 2016. The list contains the top ten winners for the month, and it can be viewed in its entirety online. The top three winners are detailed below.
Mango PR is the best travel PR firm for the month of December. Located in London, UK, Mango PR has one of the most recognizable names in the public relations industry. They offer their impressive services to clients all over the world. They work hard to not only spread the word about their clients, but to also ensure those brands have a solid demographic of customers.
Brandman Agency also made the list of leading travel public relations agencies for the month. Located in Beverly Hills, California, it is ranked as the second leading travel public relations agency for December. Brandman Agency is more than capable of improving the public's perception of their clients, and they are deeply committed to helping their clients find success in the travel industry. Their skills and overall reputation has allowed them to become a leader in the PR field.
Laura Davidson PR is a top travel PR agency based out of New York City. The firm has more than 20 years of experience working with the travel public relations field. They assist clients from all across the globe, and they offer radio, television, and print exposure mediums to boost the visibility of their clients.
For more information about the winners, visit http://www.10bestpr.com.