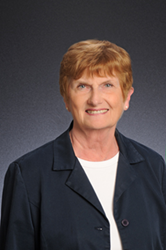 It gives me a tremendous feeling of satisfaction to realize that the extra lengths I go to in order to make every transaction the best possible for my clients is recognized
Schaumburg, IL (PRWEB) September 14, 2015
Beth Lloyd, Coldwell Banker Residential Brokerage is featured in a special section of the October issue of Chicago Magazine as a 2015 Five Star Real Estate Agent award winner.
Five Star Professional partnered with Chicago Magazine to identify and showcase an exclusive group of real estate agents who have demonstrated excellence in their field. Less than 3% of agents in the Chicago-area received this recognition.
"I am a full-time professional with 31 years of experience in residential real estate which consists of assisting sellers, buyers, landlords and tenants. Having an extensive knowledge of the additional requirements in selling or leasing association properties such as, condominiums, townhouse and single family detached homes, I am especially better qualified than the average real estate agent in providing exceptional service to my clients. It gives me a tremendous feeling of satisfaction to realize that the extra lengths I go to in order to make every transaction the best possible for my clients is recognized. I take pride in the fact that my motto of "World Class Service" is acknowledged by my clients to be factual. " Beth Lloyd of Coldwell Banker Residential Brokerage.
The 2015 Five Star Real Estate Agent award winners have been carefully selected for their commitment to professional excellence and overall client satisfaction. The award is based on rigorous research with significant focus on customer feedback and providing quality services.
"I have been privileged to assist many clients over the years and have earned their trust and confidence. I owe them many thanks and gratitude for their referrals of friends and family as well as their repeat business. Despite the size of the price, each client has a need and right to exceptional service and it is my desire to deliver that to each and every client," says Beth.
Regarding how she got into her profession, Beth commented, "I was looking for employment when the unemployment rate in Illinois was 11% and opportunities for interviews were scarce. I decided that the best opportunity was a career where nobody would say or care if I was either over or under qualified. Real estate met that description. I have always been a methodical and organized person so I jumped in and never looked back. I discovered I have a real ability and desire to help all sellers and buyers, but I particularly enjoy the relationships we create and the confidence they place in me."
"The home buying and selling process can be very stressful. Five Star Professional works hard to identify those outstanding real estate agents that can make all of the difference. Five Star Real Estate Agents are experienced professionals that get top marks from their clients and get results," Josh Kimball, VP Marketing, Five Star Professional
Beth Lloyd's Five Star award profile can be viewed here.
Five Star Professional has been conducting market research to define and promote professional excellence in service professionals since 2003. Its Five Star Real Estate Agent award program is the largest and most widely published real estate agent award program in North America.
Real estate agents are awarded based on an in depth research process. Thousands of consumers are contacted to rate their real estate agent on ten evaluative criteria including customer service, market knowledge, negotiation, closing preparation and overall satisfaction. Beyond a qualifying client evaluation score, real estate agents are evaluated on objective criteria such as experience, production levels and disciplinary and complaint history.
There is no fee to be considered or awarded. Visit http://www.fivestarprofessional.com for more information.