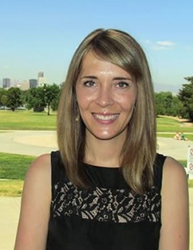 Getting pre-qualified with a reputable local lender gives you a leg up on the competition.
Denver, CO (PRWEB) May 09, 2016
"When you are searching for a home to buy in a hot market, such as Denver's, where there are multiple offers on almost all desirable properties and homes often sell above list price, it's very important to have a pre-existing game plan," said RE/MAX Masters Millennium Realtor Beth Davis. "In order to find the right home, buyers need to be realistic and aggressive."
To help buyers battle the fierce market in metro Denver, the No. 1 housing market in the country for 2016, Davis offers the following three tips.
No. 1: Obtain pre-qualification. "Getting pre-qualified with a reputable local lender gives you a leg up on the competition," said Davis. "When you write an offer, you want yours to stand out above the rest, and having a reputable lender backing you up is a great way to achieve this."
No. 2: Find an experienced local Realtor who works with buyers. When buyers are up against multiple offers, suggests Davis, they need a Realtor who can write a clean offer that is notable, keeping in mind that their reputation among other Realtors can affect the outcome. Someone who helps buyers purchase homes and has extensive experience in this type of market can be the person who makes or breaks a buyer's ability to purchase a home.
No. 3: Do your research. When purchasing in a really aggressive market, it's easy to get caught up in a bidding war. However, buyers should remain rational and not overpay for a home, making sure there are comparable properties to support a purchase price.
"In extremely competitive housing markets like the one in Denver, buyers really need to think outside of the box, such as what a seller's hot buttons are," said Davis. "Go the extra mile by writing a letter, donating to a charity, donating to a college fund or other unusual option that can help you stand out above the rest."
About Beth Davis, RE/MAX Masters Millennium
Beth Davis services Greenwood Village, Centennial, Highlands Ranch, Aurora, Parker, Denver, Littleton and Castle Rock, CO. For more information, call Beth at (303) 517-3020, or visit http://www.bethdavishome.com. The office is located at 6020 Greenwood Plaza Blvd., Suite 100, Greenwood Village, CO.
About the NALA™
The NALA offers small and medium-sized businesses effective ways to reach customers in the digital age, while providing a single-agency source that helps them flourish in their local community. The NALA offers its clients an array of marketing tools from press release campaigns and social media management to a cause marketing program. The NALA's mission is to make businesses relevant and newsworthy, both online and through traditional media, by providing increased exposure at reasonable costs. For media inquiries, please call 805.650.6121, ext. 361.