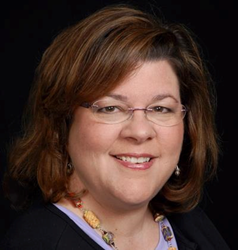 Our new role as a Master Certified Solution Provider is just one way companies can feel confident about partnering with our team.
DALLAS, TX (PRWEB) September 24, 2015
Beth Kahlich, digital marketing expert and trainer with Kahlich Internet Consulting and Dallas Search Engine Academy, has become Master Certified by Constant Contact®, Inc., the trusted marketing advisor to more than 650,000 small organizations worldwide.
To achieve this Master Certification, the highest level of Constant Contact's Solution Provider partner education, Beth has completed a rigorous curriculum with five levels of assessment. These assessments include a Constant Contact knowledge exam, proven customer satisfaction results, and an interview and consultation, among other significant measurements. This comprehensive program ensures that when a business chooses to work with a Master Certified Solution Provider, they are getting the services of an expert with proven results.
"We've been working with small to medium-sized businesses and nonprofits for many years," Beth points out, "and one thing always rings true - marketing online can be confusing! As a small business owner myself, Constant Contact has helped us immensely in staying connected with our clients and potential clients."
"Our passion is helping businesses grow and succeed, and Constant Contact is an indispensable part of our marketing toolkit. Plus, our new role as a Master Certified Solution Provider is just one way companies can feel confident about partnering with our team."
Beth Kahlich has over 20 years of experience in marketing and technology. She launched Kahlich Internet Consulting in 2008, (and Dallas Search Engine Academy in 2012), and has been sharing her skills and knowledge with a variety of organizations ever since. She is on the board of the Dallas/Fort Worth Search Engine Marketing Association (DFWSEM), and also serves as an instructor at Southern Methodist University's CAPE program.
"Small businesses are inundated with solutions and services claiming to help achieve success—and while most could really benefit from that help, knowing which services to trust can be daunting," said Arthur Steinert, vice president and general manager, channel partner sales and marketing, Constant Contact. "With a Master Certified Solution Provider, small business owners can feel confident that they are truly getting the best of the best. By completing Master Certification, Beth has demonstrated advanced knowledge in online marketing best practices and a proven track record in delivering measurable results for the clients that seek the services of her team."
About Kahlich Internet Consulting / Dallas Search Engine Academy:
Kahlich Internet Consulting and Dallas Search Engine Academy provide digital marketing services and training to companies and nonprofits throughout the state of Texas. Services include all aspects of digital marketing (Email, Search Engine Optimization, Paid Advertising, and more). Additionally they hold monthly workshops that are tailored to individual businesses and their specific online marketing needs. Public classes are taught in a classroom environment with a live instructor, or they can bring customized training to your team. Their passion is to help businesses understand how to navigate the complicated world of online marketing and assist them in being successful with their digital marketing strategies.
About Constant Contact®, Inc.:
Constant Contact introduced the first email marketing tool for small businesses, nonprofits, and associations in 1998. Today, the company helps more than 650,000 customers worldwide find marketing success through the only all-in-one online marketing platform for small organizations. Anchored by their world-class email marketing tool, Constant Contact helps small businesses drive repeat business and find new customers. It features multi-channel marketing campaigns (newsletters/announcements, offers/promotions, online listings, events/registration, and feedback) combined with shared content, contacts, and reporting; free award-winning coaching and product support; and integrations with critical business tools – all from a single login. The company's extensive network of educators, consultants/resellers, technology providers, franchises, and national associations offer further support to help small organizations succeed and grow. Through its Innovation Loft, Constant Contact is fueling the next generation of small business technology.
Constant Contact and the Constant Contact Logo are registered trademarks of Constant Contact, Inc. All Constant Contact product names and other brand names mentioned herein are trademarks or registered trademarks of Constant Contact, Inc. All other company and product names may be trademarks or service marks of their respective owners.